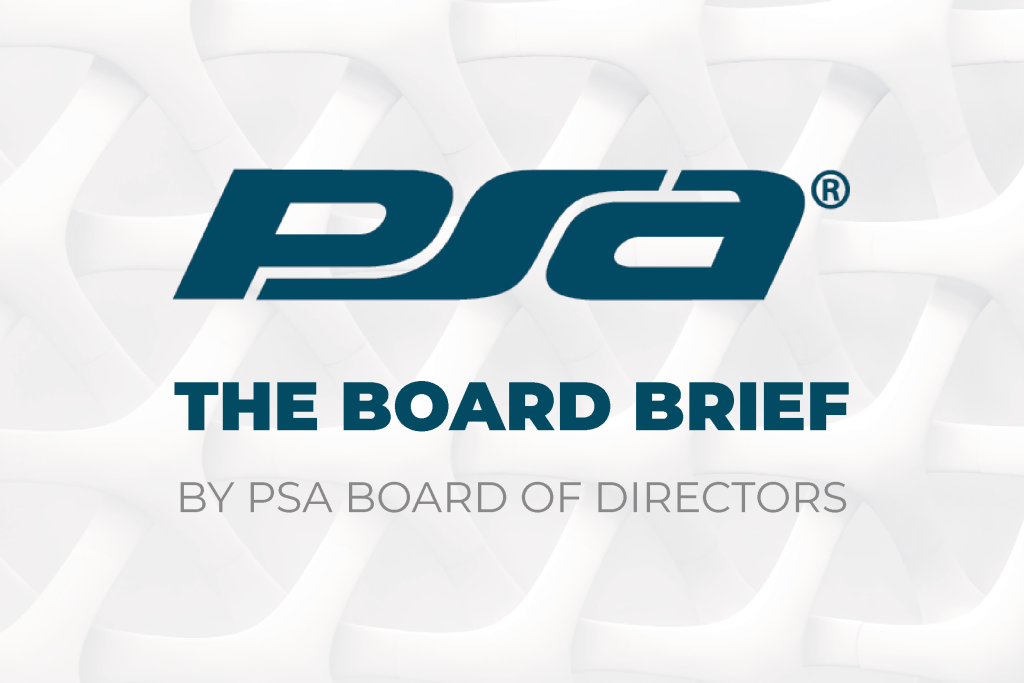 The January Board Brief
Hello PSA Owners and Members,
On behalf of the Board of Directors, we look to 2023 with continued success of PSA owners and members and optimism for the security industry. This year PSA is launching new opportunities and services to help members grow their organizations, develop their employees and network with other integrators. Similarly, we will continue working with technology partners to help navigate the supply chain and push for transparent communication for our members during this time. While the backlog is starting to lessen across all technologies, this will present new challenges. We will do everything we can to help bring our members and technology partners together to overcome the challenges this year may bring.
This month PSA launched PSA University, the new learning management system (LMS) for members to access industry classes, certification courses and members will have the ability to create an LMS custom to their organizations' needs. More important now than ever is for members to retain their top talent and career growth paths, a key aspect of this goal. Also, we are pleased to share that the rules have changed for the PSA Grand Getaway to Maui in October. Formerly known as the sales incentive trip, the PSA Grand Getaway is an exclusive offer to the PSA membership. This incentive trip is equal parts reward, recognition and relaxation for PSA's top performers. Keep an eye out for the monthly standings.  Yet another tremendous benefit offered to our membership!
Registration for PSA TEC is open and will take place May 1-4 at the Hyatt Regency Dallas. This year's conference will feature five educational tracks, 35 sessions and 104 industry speakers and workshops led by industry-leading experts. Certifications will be held virtually again the week of May 15th and registration opens on Feb. 6.
The importance of communication with our owners and the membership is vital to us, and we look forward to the PSA Board of Directors and Membership Townhall on March 2. Members of the Board will share an update with the membership and address your questions.
Thank you for your trust in us, and we are committed to keeping your business success at the forefront of all we do.
Warm Regards,
Darryl Keeler
Chairman
PSA Board of Directors
---