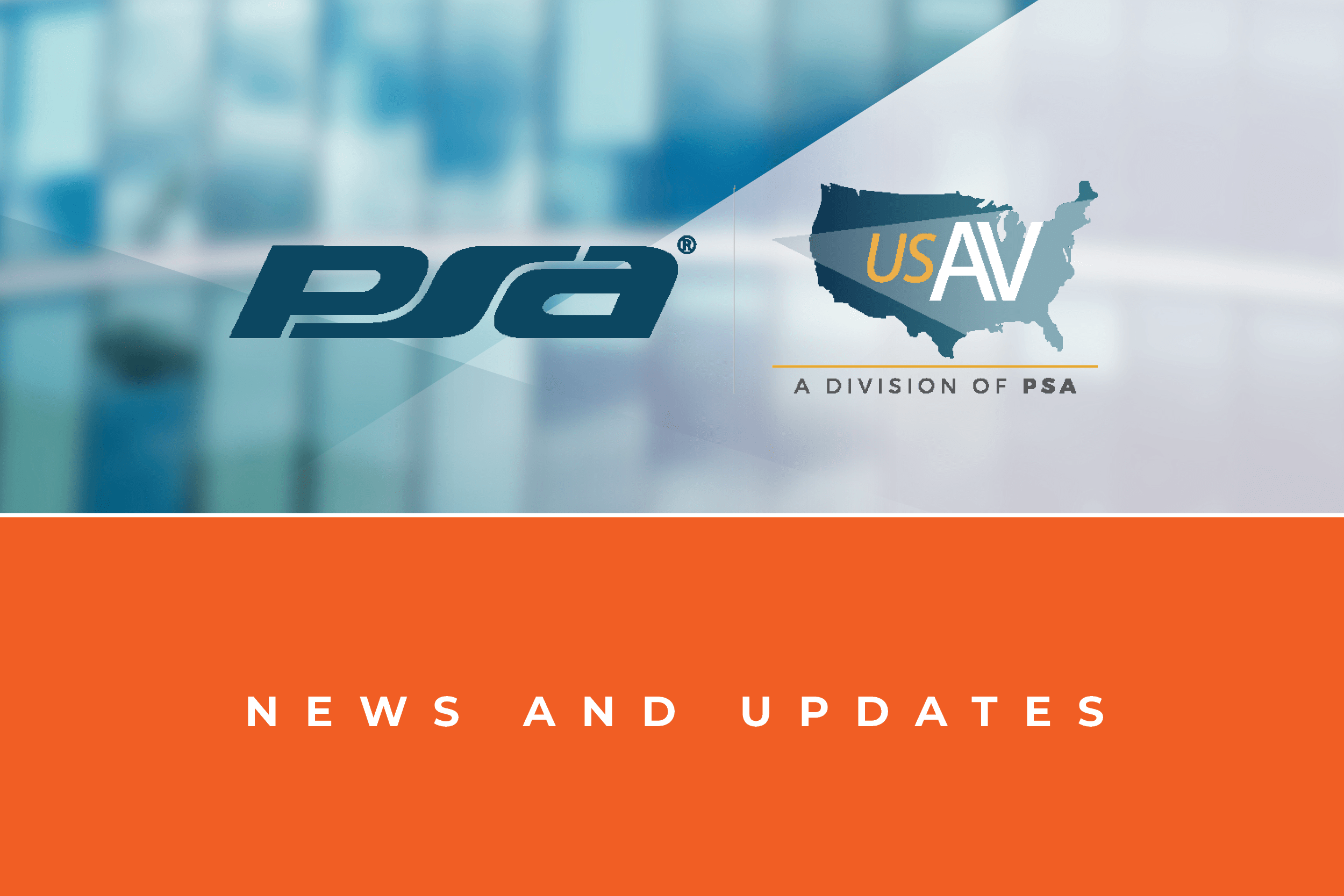 2015 PSA Security Network Vendor Awards Winners Announced
Winning vendor partners demonstrate exceptional customer service, product performance and overall support
WESTMINSTER, CO – May 18, 2015 – PSA Security Network® today announced the 2015 PSA Security Network Vendor Award and Customer Service Award Winners. The Vendor Award winners were selected by PSA owner companies based on rankings for pricing, shipping, support, lead generation, returns and product performance. PSA's customer service team voted on the Customer Service Award winners based on professionalism, support and performance. The 2015 awards were issued during the Vendor Awards Luncheon at the 2015 TEC conference on Tuesday, May 5.
"The PSA Vendor Awards are highly coveted among our vendor partners," said Craig Patterson, director of vendor management. "By recognizing our partners who consistently provide excellent products and services, it not only helps generate visibility for the vendors who go above and beyond the call of duty, but it helps drive continued improvement of the products and services available through PSA. We are incredibly thankful for all of the vendors who have partnered up with us to deliver first-rate solutions and services."
Superstar Award – The Superstar Award recognizes Vendor Partners who have had an outstanding year with PSA and ranked in the top tier of all categories voted on by PSA owners (pricing, shipping, support, lead generation, returns and product performance).
Altronix
Bosch Security Systems
Star Award – The Star Award is offered to companies who have played an important role in the PSA scope of offerings and ranked highly among PSA owner companies.
Allegion
AMAG Technology
Clinton Electronics
CSC
Exacq Technologies
March Networks
Milestone
Rising Star Award – The Rising Star Award is presented to the vendor partners who have shown strong potential of becoming a key player in PSA's line-up of vendor partners.
BCDVideo
Samsung Techwin
Seneca
Windy City Wire
Outstanding Vendor – The Outstanding Vendor Award is awarded in recognition of consistent feedback from PSA owners and customers regarding the recipient's products, customer service and overall consistency.
Customer Service Team Award – The Customer Service Team Award is awarded to teams who demonstrate professionalism, collaborative team support and exceptional effort in promoting excellent customer service.
Altronix
AMAG Technology
Seneca
SYNNEX Corporation
Windy City Wire
Customer Service Individual Award – The Customer Service Individual Award is given to individuals who are highly professional and cooperative and go above and beyond their scope duties as customer service professionals.
Jason Schlichting, ScanSource
Paul Ngimat, Exacq
Mike Palermo, Dortronics
Tasha Boyden, CSC
Arthur Johnson, SLD
Tracey Lingle, BCD Video
About PSA Security Network
PSA Security Network is the world's largest electronic security cooperative with members responsible for over $2 billion annually in security, fire and life safety installations. These leading security systems integrators specialize in the design, installation, integration and maintenance of access control, video surveillance, intrusion detection, fire and life safety systems. www.buypsa.com
Media Contact:
Kim Garcia
Director of Marketing
PSA Security Network
Office: 303-450-3467
Kgarcia@psasecurity.com