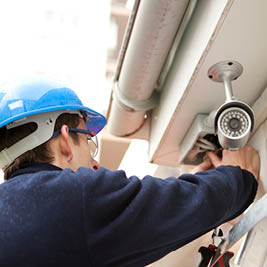 Advice from the Pros: What Makes a Security Integrator Successful?
Each month we bring a leading PSA integrator to the stage to get to know them a little better with our featured integrator spotlights. Over the last year we've heard some great tips when we've asked these integrators:
What qualities will a successful security integration company have?
---
Excellent service and support after the sale! We stand by our strong culture that essentially ensures our customers' satisfaction. Small tokens of appreciation go a long way and typically maintain success with any company. — Tech Systems
---
Do, what you say you're going to do, when you say you're going to do it.
Do the right thing, putting integrity above profit.
Be a financial fanatic. Growth often destroys the financially unprepared.
Stretch yourself and your peoples' comfort zone, but do it wisely.
Remain paranoid. Complacency attracts disaster.
Be proud of what we do and do it right.
---
Succeeding as a security integrator can be a challenge without the right skillset or resources. We have found that success comes with a strong service focus, a highly technically competent team, access to the latest technology, and the ability to stay resourceful. — Southeastern Security Professionals (SSP)
---
Building a strong team that has a passion for the electronic security industry is the key ingredient for a successful security integration company. It is not about technology, equipment, and pricing. The leadership of your team must be passionate about the industry and committed to the core customer base. This dedication and commitment must set a clear example for others to follow. If successful, it will become contagious within the organization, and everyone will be finding solutions and solving problems, and we'll stand out in the customers' eyes. — PASS Security
---
I think the answer to this question is well summed up in our core values:
Take on challenges
Be honorable
Have Fun
Our People
Do whatever it takes!
---
Qualities of a successful integrator include innovative thinking, discipline to manage change well, dedication to creating a positive work environment with investments in people. Color outside of the lines and in a way that displays passion for what you do and answers the question "Why?" for the customer. Adoption of new technology and being able to apply it to address real problems. Stay true to your goals and belief and resist temptation to try and be everything for everybody as fair as focus on products. — Integrated Security & Communications
---
Success for us many times lies deep within the details. The more we can apply our ability and experience to provide a unique solution to a client's business, the more often success is achieved. It's more than a security project; it's understanding the monetary and intrinsic value of what needs to be protected and how best to help them do so. This is carried through from scope to implementation. — Pro-Tec Design
---
Trust, quality service and the relentless commitment to customer satisfaction. The desire to go above and beyond to deliver a fully compliant and working system to the customer. Across industries, it has been proven that customer service wins the war on attrition. eVigilant' success is attributed to our employees that are led by amazing managers.  Their leadership and vision has led to eVigilant's success. — eVigilant
---
Here are a few key components of REECE's culture that help our team succeed:
First would be humility. We are in a service-oriented business and our customers need an amazing experience every time they interact with any of our people. This means from sales to installation, to administration, excellent customer service is always the priority. When it comes to customer service, we strive to be the "Nordstrom" of the security integration market.
Next would be integrity. From every level of our organization integrity is the priority. We keep our word and do what we say we will do. Working to help when we can and not kicking someone when they're down, but instead to lift people up so everyone can succeed. Most of all, REECE is part of the community and takes every opportunity to give back.
Finally, remembering simplicity. At REECE we specialize in our strengths and we don't try to be everything to everyone. Focusing on Card Access and CCTV solutions allows us to choose products that are reliable and installer friendly as well as stay current on the latest advancements to stay state of the art and allowing for more specialized training for our technicians to ensure our implementations are always successful. — REECE
---
Want more insight from PSA? Sign up for our newsletter!