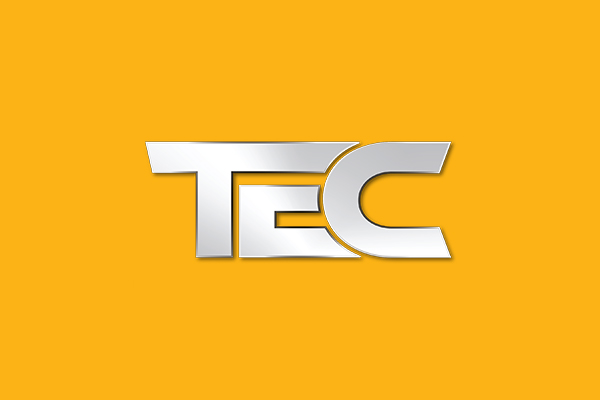 Boost Your Sales and Marketing Success With NEW Courses at TEC
TEC is back with something for everyone this year. Select sessions from six different learning tracks and a variety of certification courses.
Get an edge on your competitors by attending sessions offering new ways to grow your customer base and support your sales team in the Sales and Marketing Track. Choose from these courses:
Monday, May 9
---

How Was I Supposed to Know: Security Industry Basics
Leave this session with networking tips and targets, information on industry publications and associations to pay attention to, a basic understanding of common technology solutions, and an understanding of the basic infrastructure of the security industry.
Tuesday, May 10
---
Audio Analytics – From Gunshot to Aggressive Behavior
Come learn about the newest security technology, Audio Analytics. Through the use of newly developed algorithms, audio analytics can now reliable alarm for glass break, gunshot and even proactively predict escalating aggressive behavior in a crowd.
Unlock 3 Key Secrets for Wild Sales Success
Join us to explore three key components used by true Sales Professionals for wild success. Put them into action and you'll find, you love sales!

Deploying Today's Affordable Thermal Camera Solutions with Advanced Human Detection
The course will cover a basic primer on thermal imaging, the best use cases for thermal cameras, show video examples of thermal cameras deployed in a variety of installations and present the ongoing developments of analytics and camera integration into alarm systems.
See the complete conference schedule and register for TEC at www.psatec.com/sessions
Top 5 Best Practices of Sales Management for Integrators
Most security integrators have a challenge managing sales people. In the session, we'll spend a brief time discussing the challenges most integrators have in this area. We'll then move into the five best practices of sales management, specifically created for the independent security integrator.

Securing Your Customers Investment – Card and Reader Migrations
In this course, we will explore the many options that are currently installed in end users locations, and how we can guide them to selecting and migrating step-by-step to newer, and more secure, technologies for their security systems.

Thursday, May 12
---

Branding from the Inside Out
After attending this session, led by the PSA Sales & Marketing Committee, you will have a proven set of tactics for establishing your brand based on your company's mission and core values.
Talent Management Best Practices for the Security Industry
Learn how to develop both an efficient process and the desired culture to attract, hire, and retain top talent in today's candidate-driven market.

Using the Cloud to Attain the Big 3 of Security Solutions
This session will help dealers and integrators look more closely at the practical, truly innovative choices today's technology has presented.
Why SaaS is More Secure and Provides Better Customer Satisfaction than On Premise Solutions
Learn how to take the proper actions to secure a hosted solution and why customers that have moved to the cloud, are receiving a higher return on their investment.
Wireless Outdoor Video – New Markets, New Money
This course is intended to be an interactive approach to what has been a difficult problem – outdoor security on a budget. It will provide budgets, installation approaches and monitoring options to open new markets for a growing integrator.
Best Practices in Developing, Deploying, and Using Your Emergency Notification System
Consider these best practice tips for developing, deploying, and leveraging your emergency notification system to meet your emergency notification requirements.

Being Busy is Boring – Finding Focus is Fabulous!
In this session you will be developing a focused plan based on your core values and mission, defining your company's unique selling proposition so you are able to identify the right opportunities and qualify for the right buyer, and planning which resources and tools you will use to deliver your message.
Managed Access Control = RMR
Generating recurring monthly revenues through managed access control. Remote Management Console (RMC) provides dealers with secure, remote, simultaneous connectivity to multiple access control panels.
Security Driven by Intelligence
This presentation will give the audience an overview of the latest technologies in the surveillance industry.

For session times and dates, or to register for TEC visit: www.psatec.com/sessions.