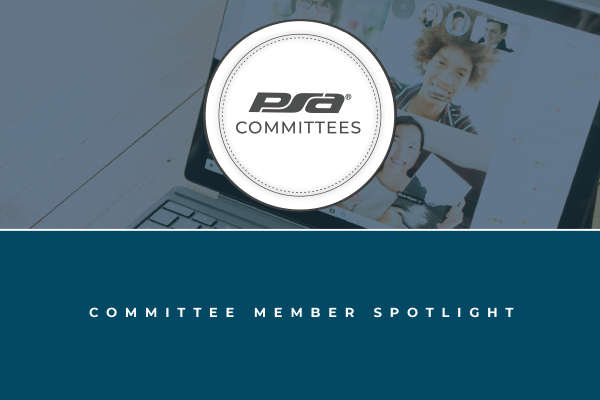 Committee Member Spotlight: Zachary Brackett, Next Generation Leadership Committee
"It's truly been one of the more rewarding experiences in my professional career."
Zachary Brackett, Sales & Design Professional, Preferred Technologies, LLC
Next Generation Leadership Committee Chair
---
Zachary first got involved with PSA Committees when his leadership team recommended the opportunity. He started on the P.E.O.P.L.E. Committee, which stands for purpose, elevate, organization, passion, learning and evolve.
Now serving as the chair of the PSA Next Generation Leadership Committee, Zachary is a growing leader in his company and is dedicated to the growth of the industry by focusing on NextGen leaders.
Committee participation helps expand a deeper industry understanding regardless of the company, vertical or region you're operating from. The varying perspectives provide ideas you may not have previously entertained. Zachary especially enjoyed the Next Generation Leadership Committee as it was focused on the management and development of the next generation.
He states "It's one thing to develop a leader within a company having learned the company ways, but imagine providing that same developing leader outside perspectives as well. It allows a more wholesome view and understanding of why we all operate the way we do."
Expanding on the committee's takeaways, Zachary shares several discussions they've had around communications. "I have a particular interest in crucial communications. In the group, we've discussed this as conflict resolution. I have found in my career that the best business relationships have evolved around some crucial communications. How we talk to one another is how we develop one another," said Zachary.
If you're a next generation leader, Zachary wants you to ask yourself if you want to push yourself in your profession. If the answer is yes, he says committees are a great environment to do so.
Interested in joining a PSA committee? Learn more!