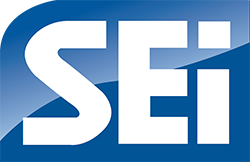 December 2015 Featured Integrator | SEi Security
At PSA, we believe our integrators are the most innovative, advanced and effective in the electronic security industry. To recognize these exceptional qualities, we will bring one PSA integrator to the stage each month and introduce them to the PSA community.
Our homes hold our most valuable assets, cherished memories and most importantly, our loved ones. SEi Security, an integrator and valued member of the PSA community, specializes in providing the tools and technology needed to keep homes secure. Recently, they offered us a little insight on what they are doing to make a difference in the residential market.
From the beginning SEi has prided our self on the ability to provide customized solutions for homeowners needing security protection.
How long has SEi been in business?
SEi was founded in 1969.
To date, what has been your most unique or interesting job?
One interesting residential job was a 40 acre compound that includes a large home and out building. We installed an extensive burg and fire alarm system along with a video surveillance system. A unique perimeter notifier system was installed by burying an intruder detection system around the perimeter of the 40 acre property so that the homeowners were notified when anyone crossed onto their property.  The system was designed to ignore any wildlife that may cross into the perimeter and only notify on human movement.
How did SEi get started in the residential industry?
From the beginning SEi has prided our self on the ability to provide customized solutions for homeowners needing security protection.
What are some of the biggest challenges that integrators are facing in the residential market?
Pressure from new entrants into the security market, including cable companies, telephone companies and DIY systems.
What makes SEi stand out in the residential market?
We provide customized solutions to our customers.  We use our experience and expertise to provide elite systems that include exactly what the homeowner is looking for not what fits a package or kit.
In addition to residential, what other types of clients do you have?
SEi has commercial, industrial, educational facilities and health care facility customers in addition to residential.  From Fortune 500 companies to mom and pop shops we do it all.
What are three qualities that a successful security integration company will have?
Innovation – A company must be leading edge in order to succeed.
Focus – Dedication to providing security solutions.
Service – Top notch customer service for every interaction with each customer.
What is your advice to individuals who are looking to build a career in security systems integration?
Always be willing to learn and adapt.  Build relationships with other industry experts. Never stop trying to become better.
What makes an individual a strong leader in the security systems integration industry?
A strong leader is a team player with the ability to listen and is willing to take risks.
Is there anything else you would like the PSA Community to know?
Recently we have relocated and expanded our corporate office and UL listed monitoring center. We look forward to a productive future, offering expanded services to our customers through our new "Customer Care Center." SEi has witnessed and taken part in many changes over the last 46 years.  We have proudly been a PSA member for many decades and appreciate all the relationships that have grown from this partnership.
Learn more about SEi: http://www.sei-security.com/