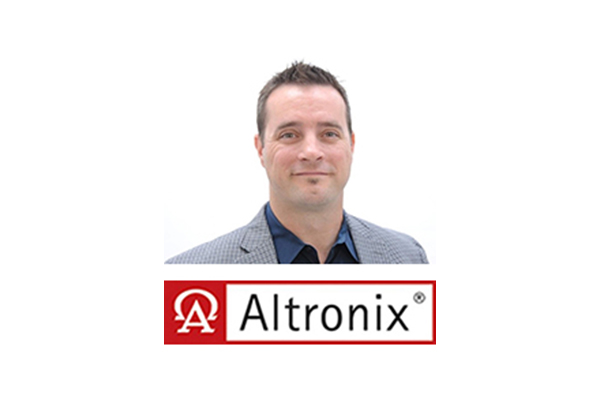 Defeating a Pandemic: A strong Managed Services Platform is a foundation for success
In early March of 2020, I recall heading to Las Vegas for a National Dealer Association event. The brewing COVID storm that would devastate lives and economies globally was in the back of my mind, but being a generally healthy individual, I was not worried in the least bit for my health and safety. In fact, as the event unfolded, there were small signs of the creeping concern for the unknown with a multitude of extra-large bottles of hand sanitizer and the event coordinator announcement that handshaking and hugging should be avoided amongst attendees and sponsors. However, every evening as I walked the halls of the Bellagio, they were packed with people. As I returned home, I was struck about a week later by the news that the state would be going into "lockdown" for two weeks in an effort to "flatten the curve." I was stunned. Not only did I not know anyone who knew anyone who had contracted the virus, I had just returned from a place that looked and felt almost just like any other Las Vegas business trip. But seemingly overnight, the world changed. Today, just over one year removed from the start of my experience in a state-wide quarantine, not only is the virus still present, it may be the single most important issue driving business operations around the world.
There is no better time to embrace a Managed Security Services Platform. Unless you consider that PSA Security Network, like an organization of Psychics with the most fine-tuned precognition ability, set forth at TEC in the spring of 2019 to educate their Owner/Members on how to understand, embrace and drive a successful MSSP.
The monitoring of security, surveillance and access control systems is not a new concept, however with the vast array of critical solutions that leverage the IoT and information super-highway, harnessing the ability to monitor, control and report power and connectivity into a platform to benefit security providers and end-users alike has never been easier. Security Directors, Facilities and Service Managers can receive actionable information regarding the operation of critical infrastructure, such as remote hardened switches supporting perimeter cameras and illuminators, Access Control system power from locks to access controllers and backup batteries and even Fire Alarm NAC power extenders. This information flow can be centralized into a single software interface and integrated with the operational software of industry leaders in VMS and Access Control solutions. Consider that virtually every device that makes up a system to protect people and property can fit into an MSSP, and you'll see the considerable value and limitless revenue potential this platform can provide.
Offering health monitoring of mission critical systems and the ability to remotely troubleshoot, diagnose and potentially service them, brings great value to the customers we serve. You will even limit on-site labor costs with predictive maintenance, ensuring safe and efficient system operation while greatly reducing downtime…for years to come.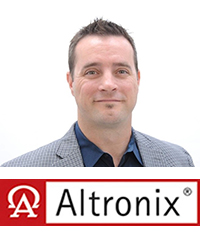 linkedin.com/in/jrandrews1 | www.altronix.com
JR Andrews, National Sales Executive | Altronix Corporation
JR has over 24 years of industry experience. Prior to joining Altronix in 2014, he spent 17 years as managing partner of PMA Marketing Inc., a Cleveland Ohio based Manufacturers' Representative firm. JR has valuable experience in the sales and design of systems products including access control, door hardware & biometrics as well as IP Video Surveillance (IPVS). JR is focused on enhancing the Altronix brand among End-Users, Architects & Engineers, Security Consultants, Systems Integrators, Wholesale Distribution partners and key OEM accounts.
Join Altronix's Live Session at PSA TEC 2021!
Remote Power Management: The First Step to Troubleshooting Any Solution 
Tuesday, May 4, 8:00 – 9:00 AM MT Live 
Remote management of mission-critical power and data transmission equipment is the foundation of a strong managed services platform. Remote management of power facilitates the first step to system troubleshooting and may lead to a diagnosis and repair without the need to roll a truck. Remote power management will improve the profitability of the Service Department while providing for the opportunity to earn recurring revenue and give end users a strong peace of mind.