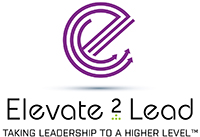 Elevate2Lead Joins PSA Business Solutions Provider Program
WESTMINSTER, CO – May 3, 2018 – PSA has announced the addition of Elevate2Lead to the PSA Business Solutions Providers to provide integrators with coaching and support for leadership training.  Elevate2Lead has been offering their services to the USAV integrators and is now expanding their reach to the PSA integrators.
"Leadership is personal," said Baadrea Bagley, principal at Elevate2Lead. "We get to know the individuals to help them better leverage their strengths and learn new skills. Professional and personal growth transforms the way you lead and live."
Elevate2Lead is a Colorado-based company that concentrates on helping business leaders build healthy leadership styles focused on the ideas that healthy leaders produce healthy organizations and improvements to a company's bottom line.  Their customized solutions include resources for:
Individuals facing specific business and leadership challenges
Executive teams recently formed or working through challenges
Retreat style programs embedded in the Colorado Rocky Mountains
Elevate2Lead founders, Hal Bagley and Baadrea Bagley, provide a variety of services to help clients excel in their leadership roles. The assessment tools, workshops, and individual coaching sessions identify and strengthen the critical behavioral skills that are necessary to advance professionally. They work with executives, teams, and individuals to design a custom coaching approach, tailored to their leadership goals and challenges.
"Elevate2Lead has helped us step back, honestly survey ourselves, our relationships, and proactively align our goals and meld our strengths," said Chris Whitley, president of USAV, a PSA company. "Their contribution has, without a doubt, been transformational and we are thrilled that they can now offer these services to a broader audience through the PSA Business Solutions program."
The PSA Business Solutions program is a suite of value-added resources and services to help enhance integrators' business models, reduce operating costs and keep them competitive in the marketplace.
For more information about the complete suite of PSA Business Solutions offerings, visit http://psasecurity2021.insightful.design/services/business-solutions.
###
About PSA  PSA is the world's largest systems integrator cooperative made up of the most progressive security and audio-visual systems integrators in North America. Combined, PSA members boasts over 400 branch locations, employ over 7,500 industry professionals and are responsible for over $4.5 billion annually in security, fire, life safety and pro audio-visual installations.
PSA's mission is to empower its owners to become the most successful systems integrators in the markets they serve. PSA brings this mission to life by partnering with industry leading product and solution providers, delivering unparalleled education and training programs and by offering a variety of distinctive services that can enhance any company's operations. Learn more at psasecurity2021.insightful.design.
About Elevate2Lead Elevate2Lead is a boutique leadership coaching business that has served hundreds of executives since its formation in 2011.  The combination of Hal's background in Fortune 100 and small business and Baadrea's diverse and intuitive human psychology makes for a uniquely powerful, combined 40 years of experience, applied to your point of need. Elevate2Lead brings the same leadership tools taught to Fortune 100 leaders, in an affordable offering, to the small and mid-size business owner. More details at www.Elevate2Lead.com! Elevate2Lead is a trusted audio visual industry provider now serving the security industry.
###
Media Contact:
Kim Garcia
Director of Marketing
PSA Security Network
Office: 303-450-3467
Business Solutions Contact:
Anthony Berticelli
Director of Education
PSA Security Network
Office: 303-450-3461
Vendor Contact:
Baadrea Bagley
Principal
Elevate2Lead
303-517-8414
Vendor Contact:
Hal Bagley
Principal
Elevate2Lead
303-519-3001