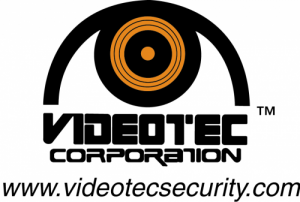 FEATURED INTEGRATOR: Videotec
At PSA, we believe our integrators are the most innovative, advanced, and effective in the electronic security industry. To recognize these exceptional qualities, we bring PSA integrators to the stage each month and introduce them to the PSA community.
Videotec is a specialist in the integration of advanced security system solutions for commercial applications in facilities of all types and sizes, offering systems that are non-proprietary and that have open software platform architecture. They are a PSA Owner as well as members of the International Brotherhood of Electrical Workers (I.B.E.W.).
---
How long has Videotec been in business? Videotec was founded in 1973 by Walter Gideon. He sold it to Dick Leonard and Ken Rosenblum in the late 1970's. Videotec was an original PSA franchise from Photoscan and sold retail camera buckets to the like of stores of Venture and K-Mart. Dick purchase the entire company in the late 1980's and unionized the company in the early 1990's. I (Buddy Lee) started here as a union electrician in 1995, transitioning to sales in 1997 and then finally acquiring the company with Dave in 2001.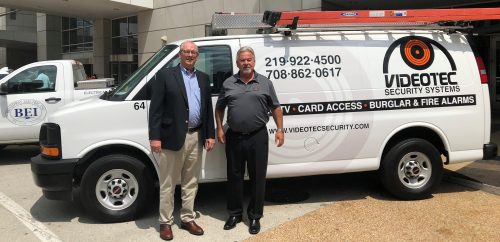 How is Videotec active with PSA? Over the years we have been very involved with any program that helped members work with other members on projects in their local area including the National Deployment Program. In addition, we have always been very active in using TEC as a primary training and education vehicle for our employees. Videotec greatly enjoys all the networking opportunities derived from our 39-year relationship with PSA. These relationships we have built we consider priceless. It has put us in contact with the industries finest and has allowed us to do some things we otherwise could not have done.
To date, what has been the most unique or interesting job for Videotec? Security Sales and Integration Magazine's September issue has a detailed look at a project we are just now finishing at Chicago's McCormick Place, North America's largest convention center. It has been fascinating and challenging. In the last decade, we are also very proud of projects we have completed with Amtrak, primarily in Chicago but also far afield. For instance, in 2017 with the help of 10 PSA NDP partners, various network upgrades were completed at 35 Amtrak stations nationwide.
What verticals does Videotec serve? Over the years, and depending on the economic climate and various perceived security threats, Videotec's leading vertical markets have been education, health care (primarily hospitals), heavy industrial manufacturing, state and local government and major public facilities. At this moment in time, we have three significant public-school projects we are working on in NW Indiana, Valparaiso Community schools ($1.1M), Hobart schools ($550K), Michigan City Schools ($110K), as well as several large hospital projects ($300K), an Amtrak Project to protect the maintenance yard in Chicago ($350K) and numerous projects at Arcelor Mittal Steel East Chicago and Burns Harbor facilities. So, right now, our main verticals are education, healthcare and heavy industrial manufacturing.
How did Videotec get started in so many different markets? From before the time that Dave Runnells and I assumed ownership in 2001, Videotec had an eclectic market mix; to a certain extent, that continues today. Schools were always a market of interest, but we have paid special attention to them in recent years and that has really helped to expand those opportunities. We have created a network with local officials, administrators and law enforcement agencies that has helped spread the word of the great work we do and increased our opportunities.
What are some of the biggest challenges that integrators are facing? Number 1 is competition in our free-enterprise economy. Chicago and NW Indiana have many players. Number 2 is making sure potential customers understand the value proposition behind the high-quality products and designs we propose. Chicago and NW Indiana are a heavy Union IBEW environment, in which both local and out of state non-Union companies are trying to get a foothold. The above-mentioned network of local and state administrator's, and the talented Videotec design and install team, showcase why highly skilled Union labor renders better and faster results. We are doing what we are good at and it shows.
What other types of clients do you have? In addition to those mentioned above, we work with local businesses. Most recently we've worked with a large auction house, a local collision company, asphalt company and a molding company. These jobs are all offshoots of the networks we have created in the other verticals.
 Videotec greatly enjoys all the networking opportunities derived from our 39-year relationship with PSA. These relationships we have built we consider priceless. It has put us in contact with the industries finest and has allowed us to do some things we otherwise could not have done.
What makes Videotec stand out in the physical security industry? Our local focus and ownership allow us to react quickly to opportunities and to handle any issues that may arise with a personal touch that others may not be able to provide. We consider our customers our partners and make them feel as such. We believe it is all about the relationship and the trust that is developed during the partnership building process.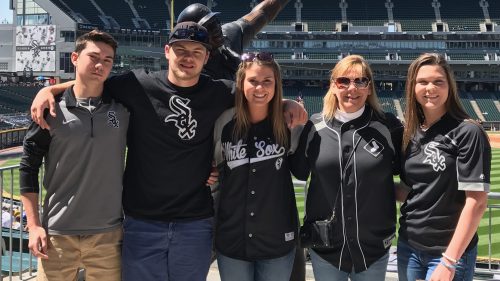 What qualities will a successful security integration company have? The qualities mentioned above coupled with high-quality technicians backed up by management and managers that are always aware of the industry's changing technologies.
What is your advice to individuals who are looking to build a career in security systems integration? Enjoy what you are involved with, be a good teammate and stay abreast of the changing industry.
Who makes up Videotec? We have numerous skilled individuals on our team, and we consider ourselves a family. This is a place people retire from, it's not just a stop along the journey of our working life.  IBEW/NECA foreman, Heather Davis, has been working with Videotec for 16 years. Heather's Father Tom Davis also retired from IBEW / Videotec with 28 years of service, 15 of which he was a General Foreman. Every summer we have a Videotec employee appreciation pool party, complete with a band and catered food. In the spring we have an end of winter party, usually at a bowling alley, but more recently we attended a White Sox game with all-inclusive party deck service.
President: Buddy Lee
CEO: Dave Runnells
IT Director: Joe Moser
Ops Manager: Joe Frazier
Service and Install Manager: Rick Gauthier
Executive Assistant: Liz DeWitt
IBEW/NECA install team Foremans: Joe Herman ( 17 years ), Dave Dunn ( 27 years), and Heather Davis (16 years).
IBEW install teams: Jason Gonzalez, Ryan Hobbs, Darek May and Bobby Lee.
Every single one of our employees is important to the successful partnerships we build with our customers.
 For more information on Videotec: http://videotecsecurity.com/index.html