New Director of Education Joins PSA Security Network.
WESTMINSTER, CO – MARCH 4, 2016 – PSA Security Network® today announced the addition of Anthony Berticelli as the Director of Education. In this role, Berticelli will be responsible for developing and managing all aspects of the PSA's education and training initiatives to the physical security market.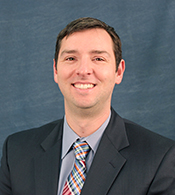 Berticelli comes to PSA Security Network with over 13 years of experience in the security industry, the last 12 with Target Corporation. Berticelli has held multiple roles at Target, most recently as Senior Business Partner on the Corporate Security Technology team, where he was responsible for the management, strategy, and training content development for security technology projects. In this role, he oversaw the customization, training, and worldwide rollout of Target's surveillance system software (the largest integrated camera system in the world), and the creation of a security dispatch center for headquarters locations, focused on the use of integrated technology solutions. In addition, Berticelli brings expertise in crisis and asset protection training and leadership development programs.
"Anthony's passion and creative approach to education and training will no doubt advance the PSA education program," said Bill Bozeman, president of PSA Security Network. "His industry experience navigating physical security training as an end-user will allow us to cast a whole new light on training programs that we deliver to our integrators and to the industry as a whole."
Berticelli holds Bachelor of Arts degrees in Economics and Computer Applications from the University of Notre Dame and a Master of Science degree in Criminal Justice from Florida International University.
In his free time Anthony enjoys triathlons, skiing, hiking and spending time with his two rescue dogs.
About PSA Security Network
PSA Security Network is the world's largest electronic security cooperative, owned by the most progressive security integrators throughout North America. By combining purchasing power and resources of the largest vendors with the strengths and personal attention to detail of locally-owned companies, PSA members are responsible for over $2 billion annually in security, fire, and life safety installations. In addition to exceptional equipment selection, PSA offers industry leading education and training as well as vetted solutions and services that can enhance any security company's operations. psasecurity2021.insightful.design.
Media Contact:
Kim Garcia
Director of Marketing
PSA Security Network
Office: 303-450-3467
Kgarcia@psasecurity.com