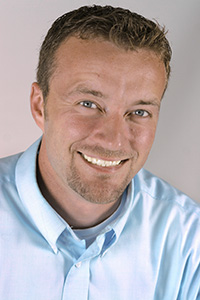 Project Management Featured Topic | Communication
By Paul Bruhjell, senior project manager at Pro-Tec Design and member of the PSA Security Network Project Management Committee
When it comes to communication on a project, there is no such thing as over communicating.
Let me explain…the sales person tells you that they sold the customer four cameras. You schedule the technicians and have them install four cameras per the scope of work. However, when you are ready to close out the project and have the customer sign off, they tell you that the work does not meet their expectations. They go on to tell you they were promised that those four cameras are also supposed to trigger lights off the inputs, sound alarms on motion, and contact them if an elephant carrying a donkey comes through the front door. What did we miss?
Deciphering what was said during the sale of a project can be hard and sometimes impossible, and although not all projects will go off without a hitch, proper communication will drastically reduce the chance for errors.
Here are a few steps that will help:
Review with sales what was sold.

Get an idea of what was sold…parts, functionality, etc.

Review with the installer what is expected.
Sit down with the customer prior to installation. This one is important! Find out for yourself exactly what the customer is expecting and set realistic expectations.

This step should be repeated throughout the project. Constant communication about how the project is going and more importantly, how the customer feels the project is going, is the key.

Proper closeout and documentation.

A project is never complete until that customer is happy with what they have received.
Review all functions of the installation with the customer. Ensure that they understand not only what was installed, but also understand how to use it.

Closeout documents!

Once you have completed the project, trained the customer, reviewed the project with the customer and the customer is happy with installation, get the customer to sign off on the install.

Follow up. Give the customer a couple of weeks with their new system, and follow up to ensure everything is functioning properly.
Never assume that everyone is thinking the same thing, follow these steps, and hopefully the above picture won't happen to you!