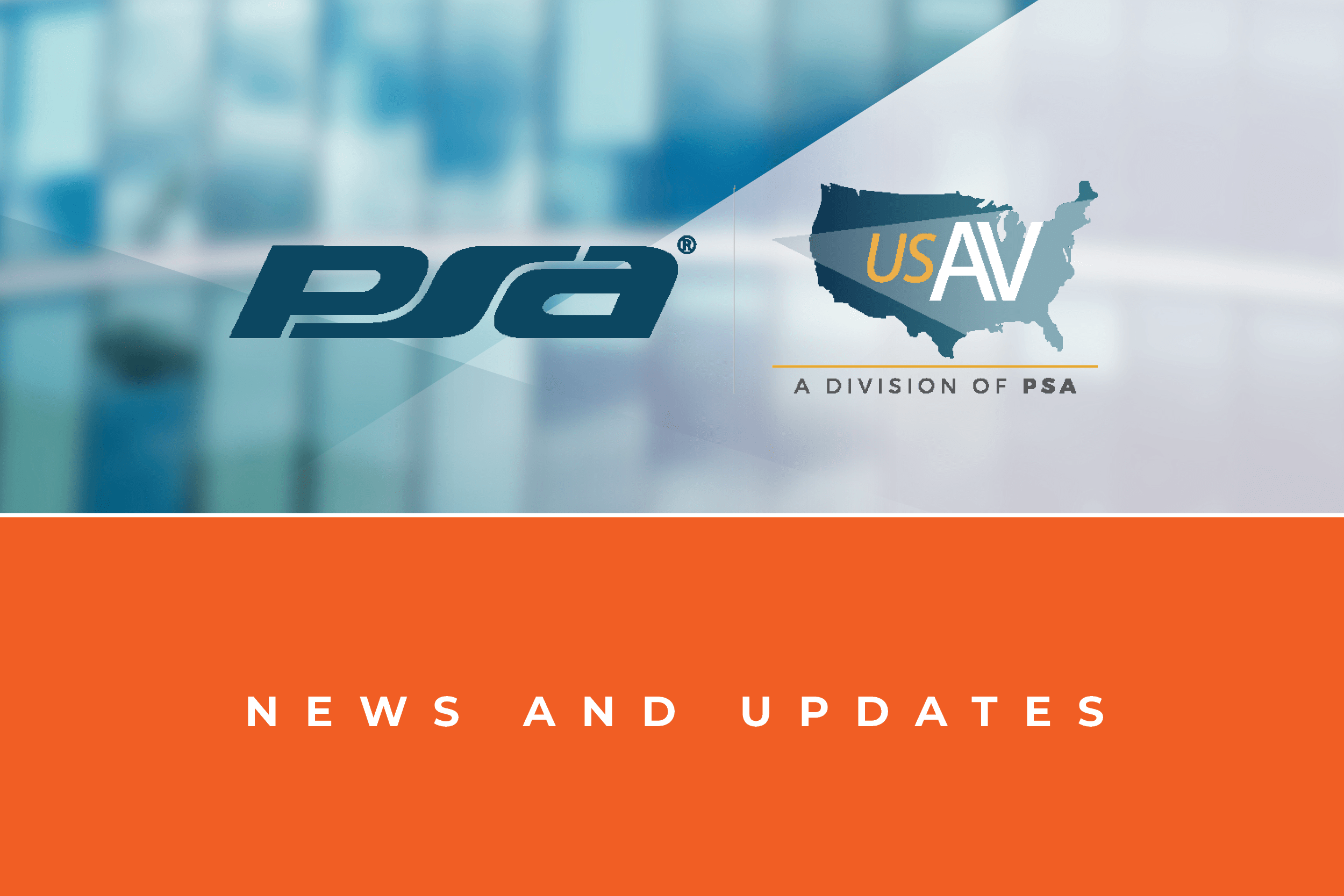 PSA ANNOUNCES CORPORATE SOCIAL RESPONSIBILITY PROGRAM

WESTMINSTER, Colo. – August 13, 2020 – PSA, the world's largest systems integrator consortium, today announced the launch of its corporate social responsibility program to better its community as well as the low-voltage systems integration industry as a whole. PSA is focused on philanthropic giving, volunteerism and employee wellness, as well as developing the next generation leaders in the industry.
"Our employees have been the driving force in getting PSA involved in supporting our communities. I'm constantly impressed by their willingness to jump in and help," said Bill Bozeman, CEO of PSA. "Just during COVID-19 we have written letters to senior citizens who have been isolated from their families and friends, as well as funded a donation to youth aging out of the foster system. We are proud and honored to have such service-minded employees at PSA and USAV."
PSA established a community service committee that regularly comes up with initiatives for employees to support. A key focus for charitable giving is organizations with causes that impact PSA employees, their families or PSA members and owners.
Likewise, at its annual conference, TEC presented by PSA, PSA offers a chance for the industry to get involved in a charitable project by partnering with Mission 500 to support the host-city community. From building hygiene kits to stuffing backpacks with school supplies, TEC attendees can get in on the action while visiting the exhibit hall.
PSA awards an annual $5,000 security scholarship to someone working in the security industry or their child. The recipient must aspire to a career in physical or cyber security, be in good scholastic standing and provide a statement about why they are the best candidate for the scholarship.
In addition to its existing scholarship, PSA is currently exploring how it can promote diversity within the security industry through internships and additional scholarships. PSA plans to launch this part of its corporate social responsibility program in 2021.
"One of the largest challenges our industry faces, is developing and retaining next generation talent," said Ric McCullough, president of PSA. "This is why we developed our scholarship program and aim to expand it even further. We can all agree that the security and AV industries will greatly benefit from more diversity, and we are looking at ways we can be a champion for this."
For more information about the PSA's corporate social responsibility, visit: https://psasecurity.com/corporate-responsibility.
###
About PSA
PSA is the world's largest systems integrator consortium made up of the most progressive security and audio-visual systems integrators in North America. Combined, PSA members boast over 400 branch locations, employ over 7,500 industry professionals and are responsible for over $4.5 billion annually in security, fire, life safety and pro audio-visual installations.
PSA's mission is to empower its owners to become the most successful systems integrators in the markets they serve. PSA brings this mission to life by partnering with industry leading product and solution providers, delivering unparalleled education and training programs and by offering a variety of distinctive services that can enhance any company's operations. Learn more at psasecurity2021.insightful.design.
PSA Media Contact:
Candice Aragon
Director of Marketing
Office: 303-450-3467
caragon@psasecurity.com