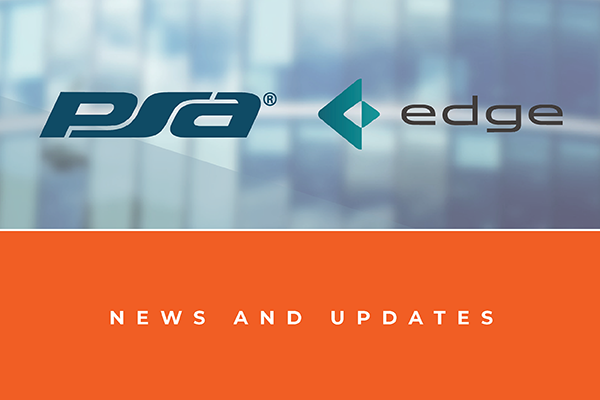 PSA Announces Partnership with Eyeforce
Westminster, Colo. (Jan. 11, 2023) – PSA (http://www.psasecurity.com), the world's largest consortium of professional systems integrators, today announced the addition of Eyeforce Remote Guarding (https://eyeforce.com/) to its lineup of technology partners. Eyeforce, a nationwide video monitoring company combines on-site video surveillance technologies, sophisticated analytics and the swift action and decision-making capabilities of trained security interventionists to prevent crime.
"We are pleased to add Eyeforce as a technology partner," said Matt Barnette, CEO of the PSA Network. "Eyeforce's video monitoring service expands the PSA portfolio to include critical services important for an integrated system. This partnership further enables our integrators to build out their surveillance and RMR platforms."
Eyeforce was founded in 1998 to provide video monitoring services and has migrated into a fully functional center outside of traditional video monitoring services. It offers comprehensive video monitoring services with 24/7 surveillance from a state-of-the-art command center fortified with fully capable hot redundant center staffed by security interventionalists specialized to take action and stop it from occurring. Supplementary solutions include remote doorman services such as granting access to deliveries for residential communities to processing tractor trailers at truck gates after credentialing, 24/7 help desk functions, customized audit and compliance functions, plus advanced surveillance healthcare monitoring along with other services.
"Our onboarding team has proven experience in getting our Dealer Network Customers online swiftly and efficiently," said Daniel Forrest, CEO of Eyeforce Remote Guarding. "We make it easy for our dealers to expand their RMR with greater revenues than other lower revenue platforms. Security integrators have been speaking about video RMR since the late 90s but very few take the time to learn about the value proposition and the benefits to their customers regarding remote video monitoring. Our enhanced service-first mentality is why our dealers and their customers fully appreciate the partnership with Eyeforce because results matter."
For more information about the complete suite of PSA Technology Partners, visit: https://psasecurity.com/partners/technology-partners/.
###
About PSA
PSA is the world's largest systems integrator consortium made up of the most progressive security and audio-visual systems integrators in North America. Combined, PSA members boasts over 500 branch locations, employ over 13,500 industry professionals, and are responsible for over $4.5 billion annually in security, fire, life safety, and pro audio-visual installations. 
PSA's mission is to elevate the industries we serve by providing owners and members exceptional education, networking, services, and connections with technology partners. PSA brings this mission to life by partnering with industry-leading product and solution providers, delivering unparalleled education, and training programs, and offering a variety of distinctive services that can enhance any company's operations. Learn more at psasecurity.com. 
About Eyeforce
Protecting your business is our business. Eyeforce has been providing video monitoring services to our dealers since 1998. We go above and beyond to provide security services that achieve true ubiquity and mobility through complete security systems integration. As a nationwide video monitoring company, we offer a variety of monitoring services and specialize in surveillance of critical areas. Our remote video monitoring capabilities excels where traditional alarm monitoring companies fail. This is made possible with our full range of the latest and greatest in proactive video monitoring innovations.
The Eyeforce video monitoring command center is equipped with state-of-the-art video and two-way audio technology. Video signals are received over the internet allowing Eyeforce personnel to monitor your facilities through live video monitoring. Our security personnel intervene when necessary, by making real-time announcements to de-escalate and deter criminal activity.
PSA Media Contact
Kristie Kidder 
Director of Marketing and Communications 
Office: 303-450-7547 
kkidder@psasecurity.com
Eyeforce Media Contact
Danny Youngerman
Director
Phone:  678-725-3466
Danny.Youngerman@Eyeforce.com