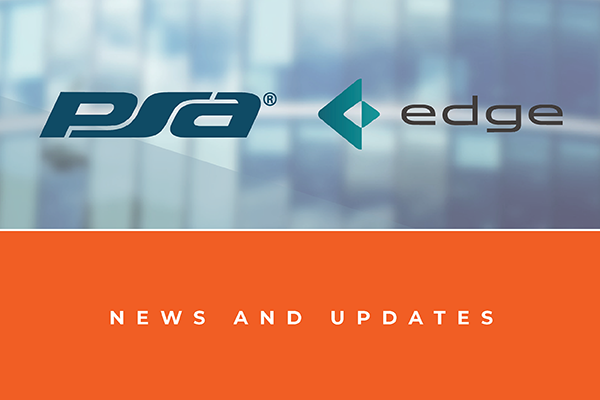 PSA Announces Partnership with Genea
Westminster, Colo. (Nov. 9, 2022) – PSA (http://www.psasecurity.com), the world's largest consortium of professional systems integrators, has partnered with Genea (https://www.getgenea.com/), a leader in cloud-based access control. Genea is a global provider of advanced security technology and customer-centric support that helps enterprises streamline and automate their operations saving teams time and money. 
"We are pleased to have Genea join our network of technology partners in providing PSA's systems integrators with an expanded offering of access control and visitor management solutions," said Matt Barnette, CEO of The PSA Network. "We look forward to bringing its cutting-edge security solutions to PSA members serving healthcare, commercial real estate, education, retail and small to enterprise business environments." 

Genea is headquartered in Irvine, California, with offices in Michigan and India. Serving over 1 million customers around the world, Genea helps users automate and scale their access control operations and is backed by 24/7/365 live support. 
"Our partnership with PSA will give future customers the best implementation experience from start to finish," said Michael Wong, CEO at Genea. "Providing top-tier support along with a best-in-class product is our mission at Genea, and with PSA we can continue pushing the envelope."   
For more information about the complete suite of PSA Technology Partners, visit: https://psasecurity.com/partners/technology-partners/.   
###
About PSA
PSA is the world's largest systems integrator consortium made up of the most progressive security and audio-visual systems integrators in North America. Combined, PSA members boasts over 500 branch locations, employ over 13,500 industry professionals and are responsible for over $4.5 billion annually in security, fire, life safety and pro audio-visual installations.
PSA's mission is to elevate the industries we serve by providing owners and members exceptional education, networking, services and connections with technology partners. PSA brings this mission to life by partnering with industry-leading product and solution providers, delivering unparalleled education and training programs and by offering a variety of distinctive services that can enhance any company's operations. Learn more at psasecurity.com.
About Genea
Genea is a leading cloud-based access control provider, offering scalable technology paired with non-proprietary hardware and an open API. From one global dashboard, admins can automate the adding and removing of users, monitor access and more. Our mobile solution allows admins to remotely assign mobile or physical access keys. Best of all, Genea is backed by 24/7/365 customer support. We have earned the trust of Fortune 50 companies, global enterprises, corporate real estate teams and others. Learn more at getgenea.com/products/access-control/. 
PSA Media Contact
Kristie Kidder 
Director of Marketing and Communications 
Office: 303-450-7547 
kkidder@psasecurity.com
Genea Media Contact
Kim Marchbank
Director of Marketing 
Office: 714-235-0477 
marketing@getgenea.com