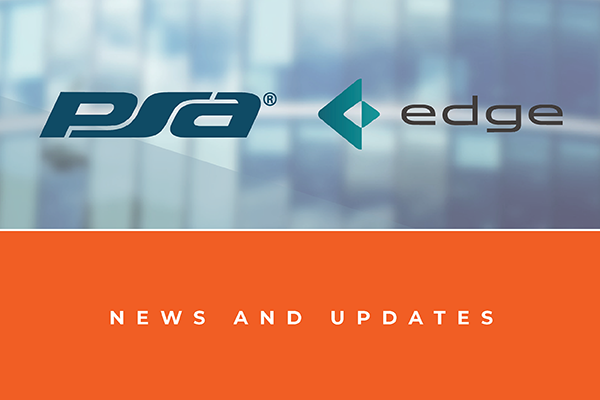 PSA Announces Partnership with iglooworks
Westminster, Colo. (Sept. 8, 2022) – PSA (www.psasecurity.com), the world's largest consortium of professional systems integrators, today announced the addition of remote access solutions and hardware provider, iglooworks (https://www.iglooworks.co/en-US) to its list of Technology Partners. iglooworks is built with secure cryptography technologies for interoperability across multiple systems from off-site control centers.
"PSA members and owners are being asked to provide services that support remote locations," said Matt Barnette, CEO of PSA. "iglooworks' smart access software and hardware fits that need for our integrators. The technology it is bringing to the industry further advances PSA offerings and our integrators' services."

What started as an offering of home locks and remote access control for residential rentals, has expanded to commercial applications. iglooworks offers enterprise solutions for property development, facility or building management and fleet and logistics management. igloocompany, the partner firm of igloohome and iglooworks, is based in Singapore, with an Americas office located in Austin, Texas, and provides products globally to over 100 countries with 13 regional offices.
"iglooworks has enhanced business operations and efficiencies for over 500 enterprises around the world," said Anthony Chow, CEO and co-founder of igloocompany. "We are excited to partner with PSA and look forward to creating better experiences for their owners and customers through our suite of solutions."
For more information about the complete suite of PSA Technology Partners, visit https://psasecurity.com/partners/technology-partners/.
###
About PSA
PSA is the world's largest systems integrator consortium made up of the most progressive security and audio-visual systems integrators in North America. Combined, PSA members boasts over 500 branch locations, employ over 13,500 industry professionals and are responsible for over $4.5 billion annually in security, fire, life safety and pro audio-visual installations.
PSA's mission is to elevate the industries we serve by providing owners and members exceptional education, networking, services and connections with technology partners. PSA brings this mission to life by partnering with industry-leading product and solution providers, delivering unparalleled education and training programs and by offering a variety of distinctive services that can enhance any company's operations. Learn more at psasecurity.com.
About iglooworks
iglooworks is an enterprise-focused line offering a suite of smart access solutions for remote monitoring and management of access for infrastructure providers, facilities managers, smart city developers and more. Combining award-winning hardware and enterprise grade software, iglooworks aims to streamline the access management process for industries worldwide.
PSA Media Contact
Candice Aragon
Vice President of Marketing and Education
Office: 303-450-3467
caragon@psasecurity.com
iglooworks Media Contact
Rachel Rudd
Sr. Marketing Manager
Office: 972-207-5916
rachel.rudd@igloocompany.co