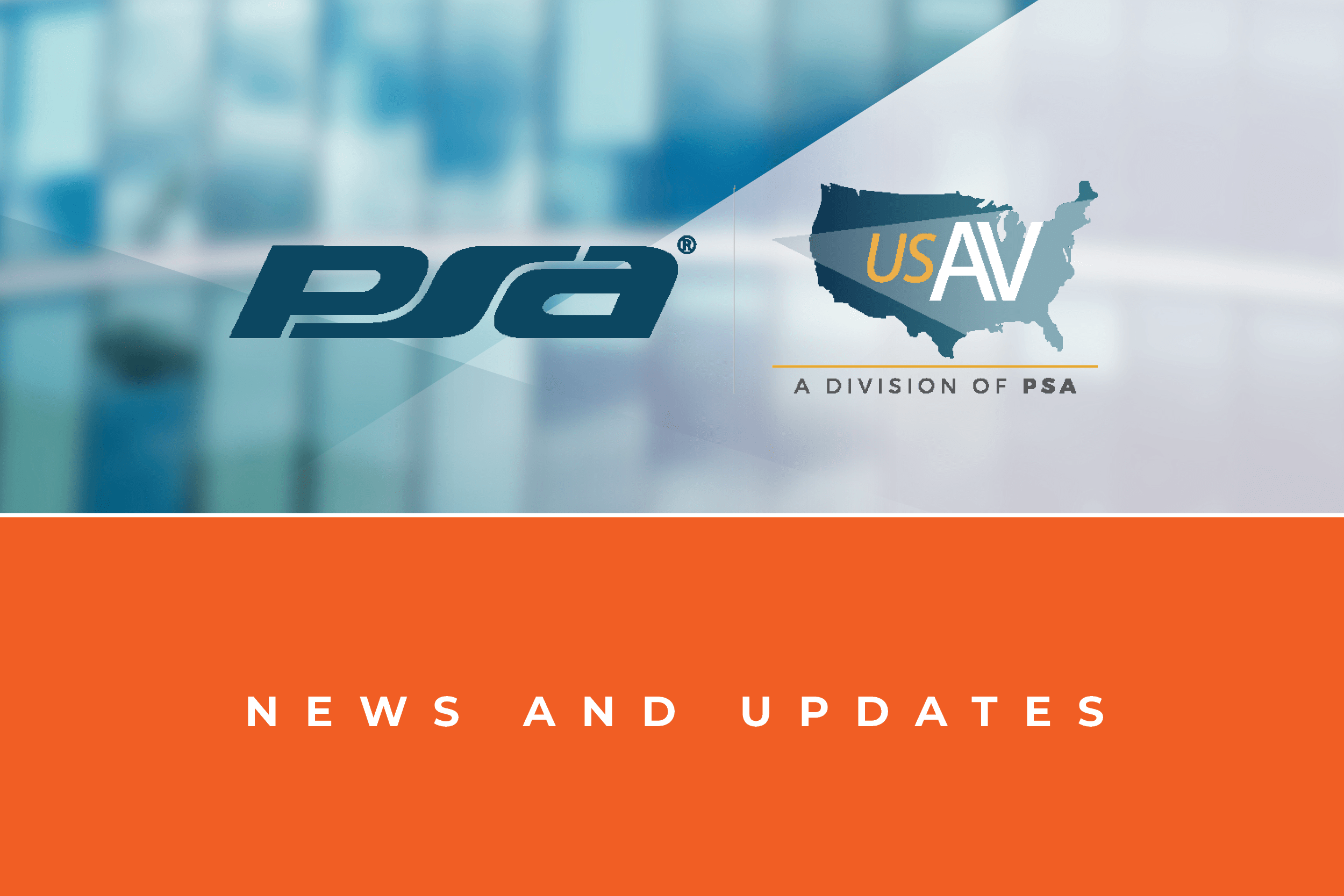 PSA ANNOUNCES PARTNERSHIP WITH PIVOT3 TO PROVIDE CUSTOMERS WITH INTELLIGENT INFRASTRUCTURE SOLUTIONS FOR VIDEO AND VIDEO ANALYTICS
WESTMINSTER, Colo –  February 26, 2020 – PSA (psasecurity2021.insightful.design), the world's largest consortium of professional systems integrators, today announced the addition of Pivot3 to its network. Pivot3 is the leading provider of intelligent infrastructure solutions (HCI) for video surveillance, video analytics and related security applications.
"With the continuing expansion of video surveillance, video analytics and Internet of Things (IoT) devices in complex integrated security systems, the need for infrastructure built to support those data-intensive applications, expands as well," said Tim Brooks, PSA's vice president of sales and vendor management. "We are pleased to partner with Pivot3 and deliver its intelligent infrastructure solutions, purpose-built to support video and related applications, to our partner network. They have a knowledgeable team that is committed to the video surveillance and security channel."
Modern high-definition IP video surveillance systems, video analytics and IoT generate massive amounts of critical, sensitive data. Purpose-built for data-intensive video workloads, Pivot3 provides the highest levels of resilience and availability so critical video data is captured seamlessly and reliably, stored without loss, protected from any failures, and always available from any device, anywhere.
"Our collaboration with an industry leader like PSA empowers its security integrator network to offer the resilience, security and simplicity required to address the complex and evolving needs of today's demanding video, analytics and security applications," said Nicole Cardenas, channel marketing director, Pivot3. "With Pivot3, PSA partners can extend their business opportunities with the delivery of an integrated, intelligent infrastructure platform that's easy to manage. Pivot3 has proven in hundreds of deployments to reduce costs, guarantee video capture at enterprise volumes, and insulate customers from data loss."
For more information about Pivot3 or other offerings from PSA's trusted partners, visit: https://psasecurity.com/products/vendors.
###
About PSA
PSA is the world's largest systems integrator consortium made up of the most progressive security and audio-visual systems integrators in North America. Combined, PSA members boast over 400 branch locations, employ over 7,500 industry professionals and are responsible for over $4.5 billion annually in security, fire, life safety and pro audio-visual installations.
PSA's mission is to empower its owners to become the most successful systems integrators in the markets they serve. PSA brings this mission to life by partnering with industry leading product and solution providers, delivering unparalleled education and training programs and by offering a variety of distinctive services that can enhance any company's operations. Learn more at psasecurity2021.insightful.design.
About Pivot3
Pivot3 is the leading provider of hyperconverged solutions for mission-critical infrastructure in safe and smart environments such as campuses, cities, casinos, airports, transit and federal facilities. Designed specifically for video-based workloads such as surveillance, analytics, visualization, and VDI, Pivot3 solutions lower total cost of ownership, reduce risk and liability and simplify management through automation. With thousands of customers and some of the world's largest deployments, Pivot3 is the only HCI infrastructure purpose-built to manage mission-critical, video-based workloads at scale. Visit www.pivot3.com to learn more.
PSA Media Contact:
Candice Aragon
Director of Marketing
Office: 303-450-3467
caragon@psasecurity.com

Pivot 3 Media Contact
Rhianna Daniels
603.591.7209
rhianna@compassintegrated.com