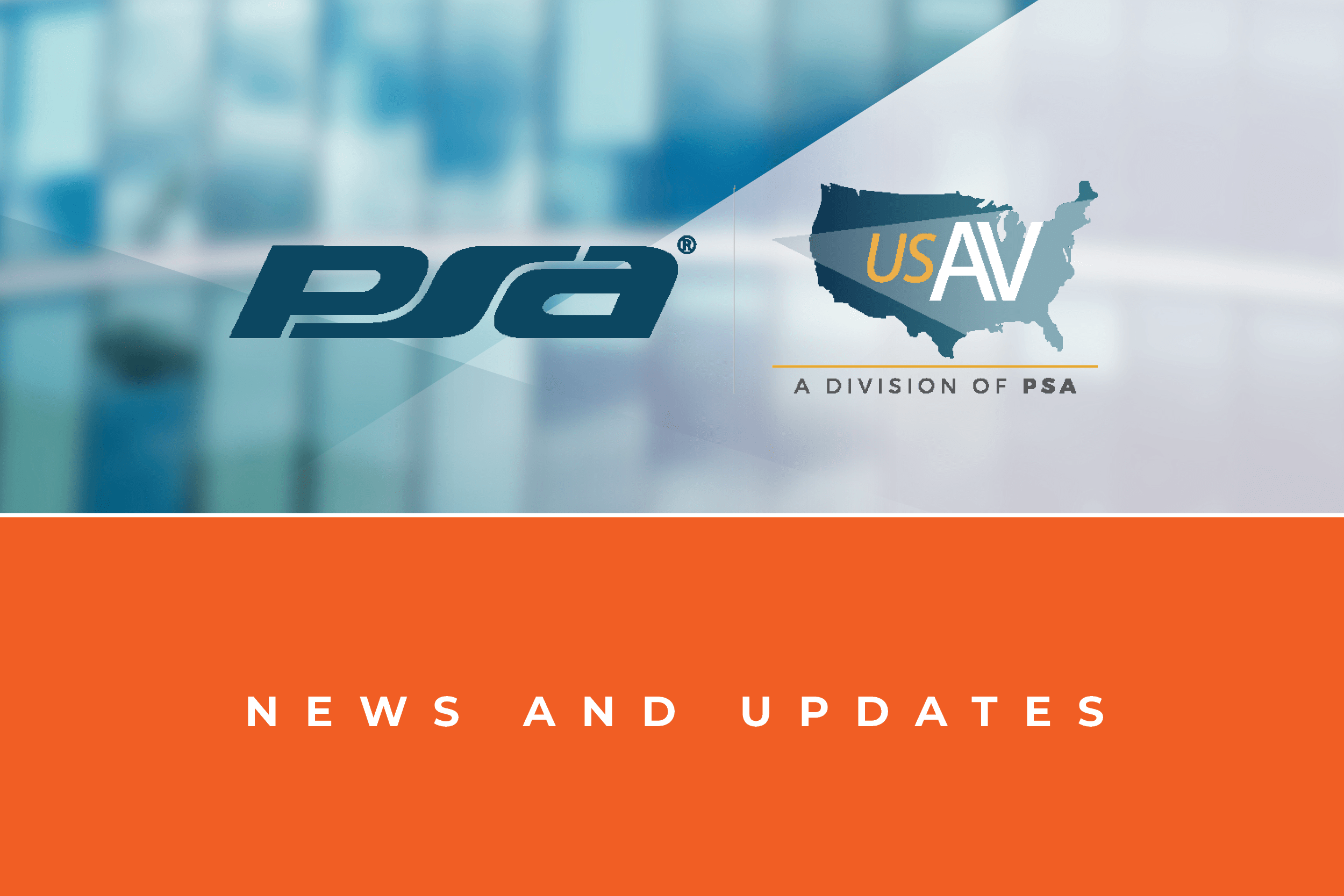 PSA ANNOUNCES PARTNERSHIP WITH SEAGATE® FOR MANAGED SECURITY SERVICE PROVIDER (MSSP) PROGRAM
WESTMINSTER, CO –  October 2, 2019 – PSA (psasecurity2021.insightful.design), the world's largest consortium of professional systems integrators, today announced the addition of Seagate Recovery Services to the partners in its Managed Security Service Provider (MSSP) program. The MSSP program is designed to help systems integrators diversify their service offerings and realize the full potential and benefits of a managed services business model.
"Seagate Recovery Services is a wonderful addition to our vendor line up as the Seagate Rescue product accounts for the data recovery services that are so necessary to the success of any managed services program," said Dan Dunkel, managing director of PSA's MSSP program. "The reality is, twenty-five percent of PC users lose data annually, so Rescue is a product everyone needs to help avoid negative ramifications."
With Seagate Rescue, businesses get their critical data back as soon as possible without having to recreate it. The user simply sends the hard drive to Seagate Recovery Services and their team performs data recovery services on the drive in a secure, clean lab. The recovered data is then encrypted on a new drive and sent back to the user.
"PSA customers understand the value of what they store on their systems. We are excited that Rescue Data Recovery Service Plans will offer an extra level of protection for their data," said Paul Steele, general manager of Seagate Recovery Services.
PSA's MSSP program will hinge on uniting industry-leading partners in cybersecurity and cloud-based security solutions, offering training and certification opportunities and financing options with assistance from PSA. Other partners include:
###
About PSA
PSA is the world's largest systems integrator consortium made up of the most progressive security and audio-visual systems integrators in North America. Combined, PSA members boast over 400 branch locations, employ over 7,500 industry professionals and are responsible for over $4.5 billion annually in security, fire, life safety and pro audio-visual installations.
PSA's mission is to empower its owners to become the most successful systems integrators in the markets they serve. PSA brings this mission to life by partnering with industry leading product and solution providers, delivering unparalleled education and training programs and by offering a variety of distinctive services that can enhance any company's operations. Learn more at psasecurity2021.insightful.design.
About Seagate
Seagate crafts the datasphere, helping to maximize humanity's potential by innovating world-class, precision-engineered data management solutions with a focus on sustainable partnerships. Learn more at www.seagate.com. Follow Seagate on Twitter, Facebook, LinkedIn, Spiceworks, YouTube and subscribe to our blog.
Seagate, Seagate Technology, and the Spiral logo are registered trademarks of Seagate Technology LLC in the United States and/or other countries. SkyHawk is either a trademark or registered trademark of Seagate Technology LLC or one of its affiliated companies in the United States and/or other countries. All other trademarks or registered trademarks are the property of their respective owners.
PSA Media Contact:
Candice Aragon
Director of Marketing
caragon@psasecurity.com
Seagate Technology Media Contact:
Kristi Labrum
Global Marketing
Kristi.labrum@seagate.com