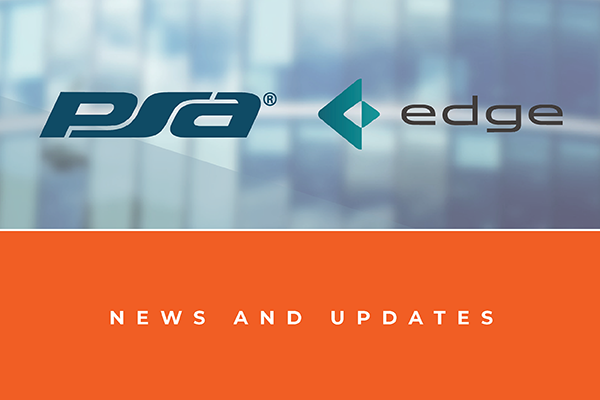 PSA Announces Partnership with Velasea
Westminster, Colo. (Sept. 15, 2022) – PSA (www.psasecurity.com), the world's largest consortium of professional systems integrators, today announced that Velasea has joined its line card of technology partners. Velasea is a full-service OEM system builder that handles highly complex integrations around physical security, retail analytics, computer vision and artificial intelligence.
"It's imperative to PSA that we have partners who can collaborate and work alongside our integrators," said Matt Barnette, CEO of PSA. "Velasea is that partner. Its holistic product offering fills a need on our line card."

Velasea provides an extensive offering of services to help integrators be successful with clients and project scopes of various sizes for all stages of a project, from design to maintenance and ITAD.  This allows integrators the opportunity to be competitive with other companies within their geographical location and area of industry focus. The services continue with warranties, pre- and post-sale support and return merchandise authorization. They also provide branded and non-branded solutions across a broad spectrum of industries.
"Specializing in infrastructure products and industrial solutions, Velasea is beyond excited to be a part of the PSA family and its network of world-class integrator partners, said Tom Larson, president of Velasea. "We look forward to bringing added value and opportunity with dedicated, rapid response account management, quick time to market and competitive pricing – all of which are essential for continued success, and paramount to exceptional customer experience."
For more information about the complete suite of PSA Technology Partners, visit: https://psasecurity.com/partners/technology-partners/.
###
About PSA
PSA is the world's largest systems integrator consortium made up of the most progressive security and audio-visual systems integrators in North America. Combined, PSA members boasts over 500 branch locations, employ over 13,500 industry professionals and are responsible for over $4.5 billion annually in security, fire, life safety and pro audio-visual installations.
PSA's mission is to elevate the industries we serve by providing owners and members exceptional education, networking, services and connections with technology partners. PSA brings this mission to life by partnering with industry-leading product and solution providers, delivering unparalleled education and training programs and by offering a variety of distinctive services that can enhance any company's operations. Learn more at psasecurity.com.
About Velasea
Velasea's mission is to design smarter outcomes for a safer world. Whether building ultra-compact or massive configurations, Velasea successfully provides solutions to challenging emerging technology problems in incredibly demanding, yet varied, environments like casinos, prisons, utility systems, schools, government facilities, etc.
From a 50,000-square-foot facility – which includes a state of the art configuration lab – Velasea's team designs and implements cost-effective, full stack solutions that involve the most advanced AI and security software available today.
To carry out their mission, Velasea partners with leading technology manufacturers such as Intel, Nvidia, Dell, Lenovo, NetApp, Microsoft, Hanwha, DDN, Seagate, Western Digital, Infrared Cameras Inc, and more. They are one of only a handful of OEMs certified as a system builder by Milestone. Learn More at www.velasea.com.
PSA Media Contact
Candice Aragon
Vice President of Marketing and Education
Office: 303-450-3467
caragon@psasecurity.com
Velasea Media Contact
Brittany Lewis
Director of Marketing
Office: 949-282-4185
brittany.lewis@velasea.com