PSA Security Network established the Technical, Sales & Marketing, and Project Management committees to generate real business outcomes in response to technological advancements affecting our industry, evolving customer dynamics, and increasing demand for qualified security professionals. These highly skilled committee members volunteer their time and energy to ensuring PSA integrators have the knowledge, tools, and resources to navigate industry challenges.
Each month, a committee member will be recognized from each committee for their contributions and camaraderie. Please join PSA Security Network in congratulating Kurt Kottkamp, Faustino Reyes, and Terry Rivet as Member of the Month!
---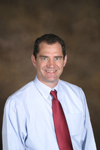 Kurt Kottkamp | President
Enterprise Security Systems, Inc.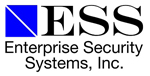 "Early in the committee's mandate, Kurt demonstrated his passion for technology and that he is in touch with leading security trends. Kurt directed the committee's attention to available learning opportunities and even volunteered the use of his staff in performing technical analysis of potential new products for PSA Owners and customers."
– David Sime, Technical Committee Chairman & V.P. Engineering & Delivery at CONTAVA
Enterprise Security Systems, Inc. is the premier provider of electronic security products and systems in the Southeast. Based in Charlotte, NC, Enterprise Security is a comprehensive system's integrator supplying card access, CCTV, ID badging, intercom, intrusion and fire systems to commercial, industrial and institutional clients. Enterprise Security's knowledge and experience allow them to provide the technical support capabilities of a large national company at competitive local rates to yield the highest value for their customers.
---


Faustino Reyes | Operations Vice President
Bonneville Contracting & Technology Group, Inc.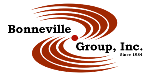 "Faustino was the first to respond with suggestions for handling committee objectives. In team meetings, he has contributed project management documentation processes to assist our committee in developing a resource for PSA Owners."
– Craig Jarrett, Project Management Committee Chairman & President of Netronix Integration
Bonneville Contracting and Technology Group, Inc. is a Security Systems Integrator that installs and maintains Digital Video Surveillance, Access Control, Perimeter Detection and Fire Alarms Systems. Bonneville is also highly respected for Telecommunications over Fiber Optic, Copper and Wireless Infrastructures. Bonneville has offices in Puerto Rico and the U.S. Virgin Islands and is expanding their footprint with a new office in Florida.
---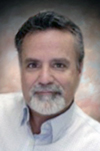 Terry Rivet | President | Securitronics
"A participant at every meeting, Terry Rivet has exceedingly contributed to discussion forums while sharing innovative sales strategies that provide the results necessary to achieve committee goals.   His active role will and has been paramount to the success of our group."
–  Kimberly Rescigno, Sales & Marketing Committee Chairman & Director of Sales & Marketing for Security Specialists
Securitronics specializes in merging the technologies associated with CCTV, Access, Intrusion and Intercommunication Systems. They maintain a staff of certified and trained technicians, system designers, estimators, project managers and management personnel with one goal in mind; providing intelligent security solutions. Securitronics' technicians respond to calls twenty-four hours a day, 365 days a year and in many cases are able to provide equipment loaners to replace system components removed for repair.