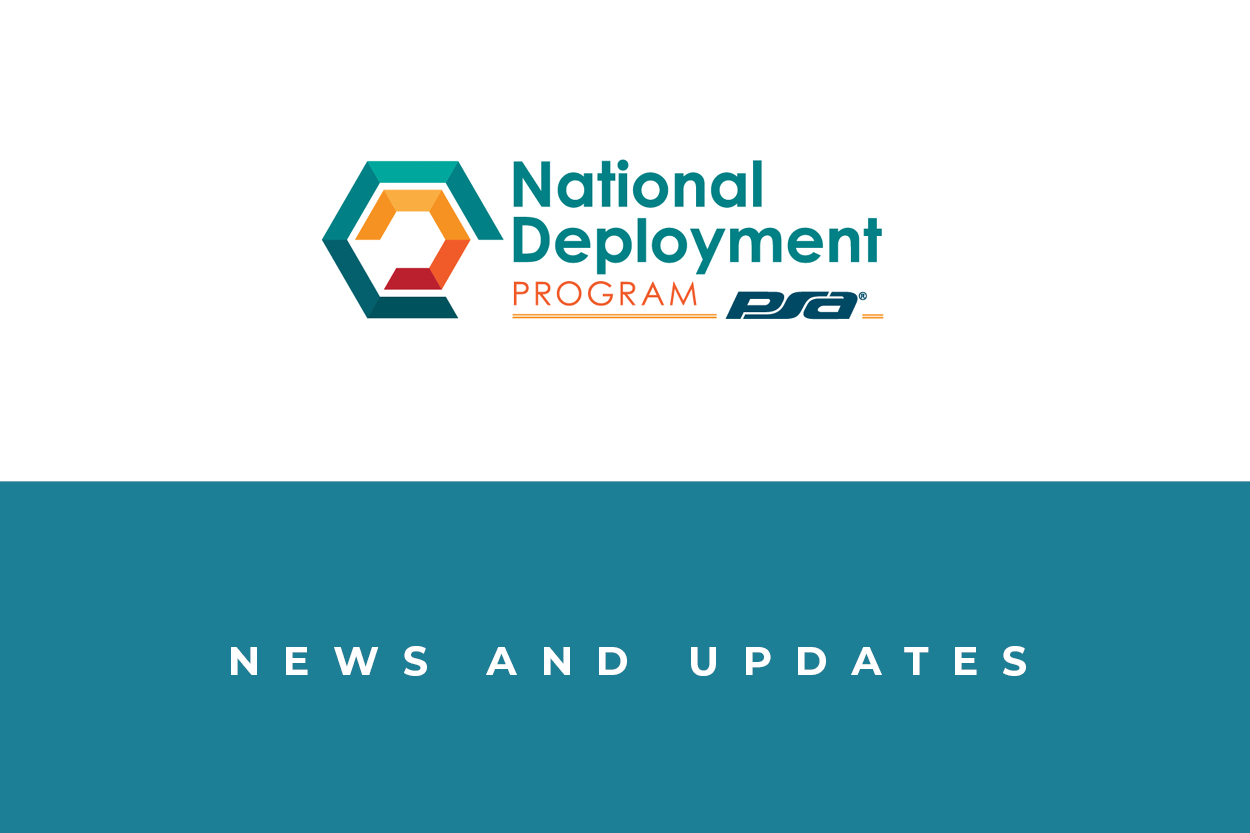 PSA EXPANDS NATIONAL DEPLOYMENT PROGRAM
New Program Membership Levels Will Bring National Deployment Program Resource to Qualified Systems Integrators and Subcontractors in the Physical Security and Professional Audio Visual Markets
WESTMINSTER, CO – September 27, 2017 – PSA, the world's largest systems integrator cooperative made up of the most progressive security and audio visual systems integrators in North America, announced today that it has expanded its National Deployment Program to extend membership opportunities to a broader set of qualified systems integrators in the security and pro audio visual markets.
The National Deployment Program is an integrator partnership program that offers members a competitive advantage through an expanded installation footprint, additional service capabilities, and comprehensive geographic coverage. The program helps participants grow their businesses by acquiring new projects, both nationally and locally, that may not have been available to them previously.
Once an exclusive PSA membership program, the National Deployment Program is expanding its ranks to include PSA customers and subcontractors for a minimal membership fee, offering additional business opportunities and services across the network. Depending on their membership level, program participants will have varied access to search and mapping capabilities along with a digital library of best practices. All PSA equity owners and members will now receive full National Deployment Program benefits at no-cost. A complete outline of the membership benefits can be found at psasecurity2021.insightful.design/ndp.
"We are thrilled to bring this highly successful and sought-after program to even more integrators," said Jennifer Phillips, National Deployment Program manager at PSA. "The program matched integrators on over $17 million in projects during our last fiscal year as an exclusive PSA owner/member program. It's a revenue generating, opportunity rich machine. Extending the program beyond security into pro audio visual and installation-only services offers the flexibility to enter new markets. It's a new paradigm for the industry."
The National Deployment Program relies on a centralized, managed data repository containing security and audio visual integrator qualifications, certifications and other relevant business profile information. Program participants complete a company profile for each office location that is listed within the master database and searchable for national deployment opportunities.
"The National Deployment Program has proven to be one of the biggest benefits that we offer our integrators," said Ric McCullough, vice president of sales and customer service at PSA. "Time and again, integrators have used this tool to locate qualified partners to match the exact project specifications that they need. Opening this program to more integrators means that participants will be able to say 'yes' to a lot more sales opportunities."
To learn more about the National Deployment Program, visit psasecurity2021.insightful.design/ndp.
###
ABOUT PSA
PSA is the world's largest systems integrator cooperative made up of the most progressive security and audio-visual systems integrators in North America. Combined, PSA members boasts over 400 branch locations, employ over 7,500 industry professionals and are responsible for over $4.5 billion annually in security, fire, life safety and pro audio-visual installations.
PSA's mission is to empower its owners to become the most successful systems integrators in the markets they serve. PSA brings this mission to life by partnering with industry leading product and solution providers, delivering unparalleled education and training programs and by offering a variety of distinctive services that can enhance any company's operations. Learn more at psasecurity2021.insightful.design.
PSA MEDIA CONTACT:
Kim Garcia
Director of Marketing 
PSA Security Network 
Office: 303-450-3467
kgarcia@psasecurity.com 
psasecurity2021.insightful.design