PSA Explores Liberty Lake with OpenEye
Bill Bozeman, President and CEO of PSA Security Network, recently had the opportunity to join OpenEye for a factory event at their headquarters in Liberty Lake, Washington. Once the training was complete they took a moment to relax and enjoy the beautiful landscape Washington is known for. Below are a few photos from their excusion.
OpenEye Factory Certification Training: Click here to learn more about this two-day curriculum designed to provide technical understanding of current specifications for OpenEye products and services.

(L-R)
Ed Solt, Executive Vice President of Sales and Marketing, OpenEye
Peter Mattschull, President and GM, S-TRON
Paul Thomas, President & COO, Northland Controls
Rick Sheppard, CEO, OpenEye
Bill Bozeman, President and CEO, PSA Security Network
Bob Vezina, President, Life Safety Engineered Systems
Charlie Baker, CEO, California Commercial Security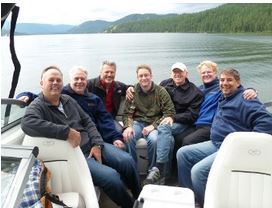 Andy Farmer, Global Business Development Manager, Tech Systems
Peter Mattschull, President and GM, S-TRON
Paul Thomas, President & COO, Northland Controls
Rick Sheppard, CEO, OpenEye
Bill Bozeman, President and CEO, PSA Security Network
Bob Vezina, President, Life Safety Engineered Systems
Charlie Baker, CEO, California Commercial Security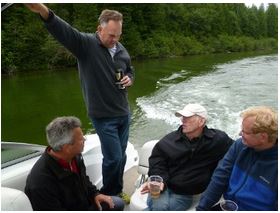 Paul Thomas, President & COO, Northland Controls
Andy Farmer, Global Business Development Manager, Tech Systems
Bill Bozeman, President and CEO, PSA Security Network
Bob Vezina, President, Life Safety Engineered Systems
Peter Mattschull, President and GM, S-TRON