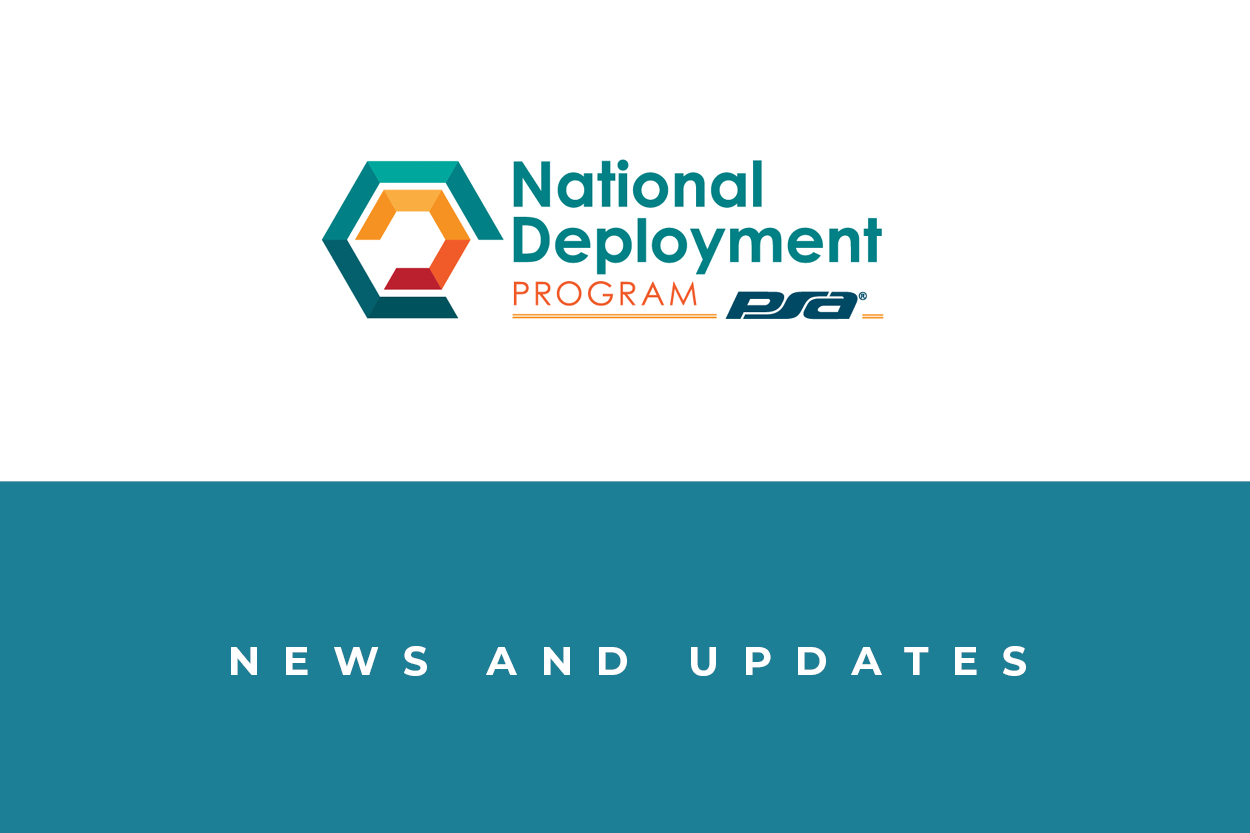 PSA Security Network Announces New National Deployment Program Online Platform
National Deployment Program First of Its Kind to Bring Comprehensive Search and Mapping Tools to the Physical Security Industry
WESTMINSTER, CO – May 19, 2015 – PSA Security Network® today unveiled a new platform for its National Deployment Program, bringing real time integrator search and mapping capabilities online to PSA integrators.
The National Deployment Program provides PSA integrators the opportunity to substantially build and grow their businesses using a robust database that features comprehensive searching and mapping capabilities. The program gives integrators real-time access to a host of information about other vetted PSA integrators across the United States, Mexico, and Canada who can help them win more business. The interface allows users to search for other integrators based on multiple criteria such as product certifications, industry accreditations, project experience, vertical market experience, government classifications, billing rates, and so on.
"The National Deployment Program is something that the PSA integrator community can leverage immediately to begin to further extend the footprint of their businesses," said Jennifer Phillips, National Deployment Program manager at PSA Security Network. "This new platform takes the model of integrator collaboration and puts it directly in the integrators hands in a single, easy to use tool. It really is one of the most important offerings for PSA integrators we have ever introduced."
Participants in the new National Deployment Program will be able to maintain their own company profiles and gain access to a library of best practices and case studies as well.
"The National Deployment Program is unlike any other integrator search tool out there," said Bill Bozeman, president and CEO of PSA Security Network. "The challenge in finding a qualified integrator partner goes beyond the location of the project. Our program allows users to define their own search criteria specific to the project requirements to find the best partner. No other tool out there does this. Period."
For more information about the National Deployment Program, please visit psasecurity2021.insightful.design/services/national-deployment-program or contact Jennifer Phillips, National Deployment Program Manager at Jphillips@psasecurity.com.
About PSA Security Network
PSA Security Network is the world's largest electronic security cooperative with members responsible for over $2 billion annually in security, fire and life safety installations. These leading security systems integrators specialize in the design, installation, integration and maintenance of access control, video surveillance, intrusion detection, fire and life safety systems. psasecurity2021.insightful.design
National Deployment Program Contact:
Jennifer Phillips
National Deployment Program Manager
PSA Security Network
Office: 303-450-3478
Jphillips@psasecurity.com
Media Contact:
Kim Garcia
Director of Marketing
PSA Security Network
Office: 303-450-3467
Kgarcia@psasecurity.com