TEC 2017: Plug In With All-New Audio Visual Track!
TEC 2017 is powering what's possible, and that includes YOU! This year TEC education explores the intersection between physical security and audio-visual applications in an all-new Audio-Visual track.
Register today for audio-visual sessions at TEC 2017:
---
Maximize Project Opportunities- Expand With Security and Pro A/V
This session will provide customers with the insight needed to develop more sales opportunities with visual media Pro A/V (signage, video wall), security (video surveillance) and managed services (monitoring) through current customers. The class will provide an introduction to Visual Media 101 and outline opportunities for PSA members to find more business through Pro A/V and Security projects with current customers.
Presented by Ron Vantassel, Market Development Manager, Digital Security, and Surveillance, Seneca Data
Monday, May 8, 2017 2:15pm- 3:15pm

---
Partner Alliance for Safer Schools: Helping School Districts With Security Questions 
School security is at the forefront of conversations in administrator conferences, and at school board meetings. School budgets are tight, and funding is difficult to pull together to address potential security threats and hazards that school districts can experience. The challenges are daunting for a school district to overcome and make the correct decisions. Out of this concern the Partner Alliance for Safer Schools (PASS) was created to help school districts. When a school system is ready to make an investment in security, PASS can help them make sure their money is spent on the right solutions. In the aftermath of a school shooting in 2013, Guy Grace with the Littleton Public Schools immediately began to look at ways to improve his school district's security systems. The process of researching security technology can be daunting for an educational organization. In the summer of 2014, Guy was introduced to the PASS group and was very impressed by the material and expertise the group brought to the table. Guy obtained ideas and direction on how to improve his district's security systems in areas such as duress, mass notification and visitor management guidance. These systems are now in the process of being installed/implemented in his district. PASS can provide valuable information to school officials helping them to make sound/informed decisions on the technologies they may need now or in the future.
Presented by Guy Grace Jr., Director of Security and Emergency Planning, Littleton Public Schools | Scott Lord, Executive Officer, All Systems
Monday May 8, 2017 3:30pm- 4:30pm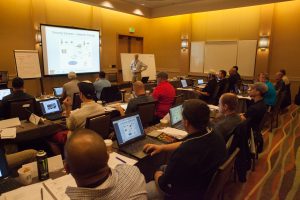 ---
Demystifying Commercial Audio Projects
This course is designed to address all aspects of the Sales and Business Development efforts for Commercial Audio and Paging projects. Participants will be identifying new audio opportunities within their existing customer base as well as new business. Integration opportunities between audio and security products to provide greater security solutions for all customers. Attendees will learn the differences between 70 Volt and 8 ohm speakers along with the appropriate applications for each speaker type. Participants will learn to set up a basic background music and paging system and how to properly select speaker and amplifier types along with appropriate power ratings to accomplish the desired system outcome. We will go through the process of designing the Bill of Materials for a simple sound system and the components needed to obtain customer objectives. Finally we will discuss how to appropriately determine installation costs based on current staff ability.
Presented by James Ure, Manager of Business Development for Communications and Audio, Bosch
Tuesday May 9, 2017 8:00am- 11:30am
---
A Decentralized Approach for Paging and Voice Evacuations
Within the latest edition of the NFPA 72 a number of changes have been adopted that affect the solutions that can be placed within the built environment. The use of a "Class N" Ethernet infrastructure for alarm and signaling systems has now been created, as well as a focus on informing the building occupants of the nature of the crisis and the actions they are to take. The objective of this session is to understand how the communications industry now has a significant role in messaging and distribution of Emergency Communications Systems with monitored, distributed, integrated, and high quality audio solutions.
Presented by William Nattress, Director of Channel Strategy-Paging, Biamp
Tuesday, May 9, 2017 1:00pm- 2:00pm
---
Using AV Technology, Situational, Awareness Platforms and Physical Design to Optimize SOC Effectiveness

With new emerging threats and the resultant changing needs within corporate security departments coupled with the reality of budget constraints, the role, design and operation of the
Security Operation Center is getting more and more attention. Companies are taking a hard look at their existing SOC or GSOC (Global Security Operation Center) to see how they can be improved and become more effective. Companies that do not have an SOC or GSOC are now considering building one. Among the decisions they will have to make are the physical structure and layout or the room, the technology that will best serve their needs and the staffing requirements. One of the cornerstones of an efficient Security Operation Center is the use of A/V. How can they take the underutilized but every present "video wall" and turn it into a real tool rather than just a showpiece. What role will AV play in providing and managing situational awareness? How can VOIP be used within the SOC and throughout their remote facilities? What role does the actual operator desk or work-space play in efficiency and employee retention? What functions of the SOC should be internal versus outsourced? How does that change the facility design? Many companies recognize the need for an SOC but don't understand how to get the answers to these and many other questions. They will look to their integration partners for help. Are you prepared to provide the answers?
Presented by Jerry Cordasco, Client Development Manager, Tech Systems, INC.
Tuesday, May 9, 2017 2:15pm- 3:15pm
---
The Executive Scorecard for IP Intercom and Critical Communications
More than ever, organizations are realizing that communication is critical in business and in security. Security is uniquely dependent on the need to communicate across the campus and enterprise at the time of need. Seconds matter. This course seeks to identify the risk, the threat and the business needs around critical communications and seek to provide insights into the unique people, process and technology practices that help address them. This will include several case studies including the evaluation criteria used in the benchmarking process.
Presented by Robert Birley, Vice President of Engineering, Aronson Security Group | Dan Rothrock, Senior VP Global Strategic Alliances, Zenitel | Jeffery A. Slotnick, Chief Security Officer, ASIS International
Tuesday May 9, 2017 3:30pm- 4:30pm 
---
Utilizing Existing Infrastructure for Emergency Mass Notification in a Net-Centric Environment
How can organizations ensure everyone's safety in the event of an emergency? Notification coverage and timeliness are crucial when it comes to getting an emergency alert out to individuals, and it is important for organizations to consider a comprehensive emergency notification system that can reach all personnel both quickly and easily. Achieving this goal requires integrating and leveraging a variety of alerting methods, including already existing infrastructure, to provide both visual and audible notification. Finally, organizations should be mindful of important mass notification codes and mandates when selecting an emergency notification system, including the Americans with Disabilities Act, National Fire Alarm Signaling Code, Section 508 of the Rehabilitation Act, and Unified Facilities Criteria.
Pres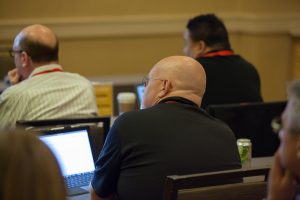 ented by Amanda Sassano, Channel Sales Manager, Alertus Technologies
Tuesday May 9, 2017 3:30pm- 4:30pm
---
The Importance of Intelligibility With Emergency Communication Systems
Recent code changes are having a sizable impact on the intelligibility requirements of emergency communication systems. Designed for security, fire/life safety integrators, this session will provide further information on what code changes have been made and how they are having an impact on how emergency communication systems are designed and installed. Attendees of this session will hear from Scott Lord, Executive Officer with All Systems, an integration company already installing MNEC systems and Chuck Wilson, NSCA Executive Director about why you must plan now to compete in this new market and steps you should take to get started.
Presented by Scott Lord, Executive Officer, All Systems | Chuck Wilson, Executive Director, NSCA
Wednesday May, 10, 2017 8:00am- 9:30am
---
Capitalize on the Convergence Opportunity Digital Signage and Physical Security Presents
Digital Signage is one of the most exciting and fastest growing segments of the commercial audio visual, IT, and traditional signage industries. The problem we face with this market is that digital signage appears quite simple on the surface, but can quickly become a tangled web of interconnected and complex technologies if you do not have a guide to help you navigate the waters. Please join Digital Signage Certified Instructor, Tom Jones, as he explains how the convergence of Digital Signage ad Physical Security presents a unique opportunity you should capitalize on.
Presented by Tom Jones, Technical Consultant for Digital Signage, Ingram Micro
Thursday, May 11, 2017 8:00am- 9:30am
---
For more information and to register for PSA TEC 2017 visit www.psatec.com