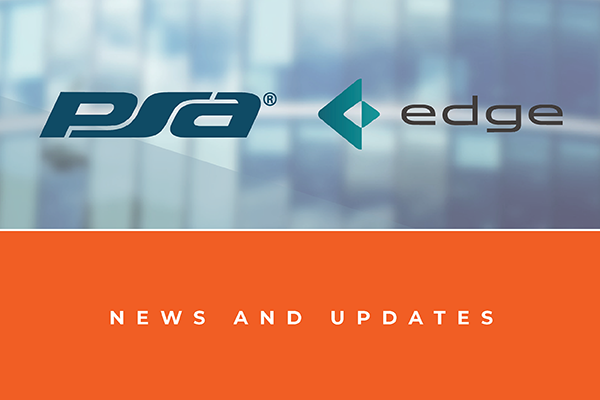 The PSA Security Network Welcomes Industry Professional Ben Shour as Director of Sales US Eastern Territory
PSA adds inside sales account executive to support Eastern region
Westminster, Colo. (Dec. 8, 2022) – PSA (http://www.psasecurity.com), the world's largest consortium of professional systems integrators, today announced the hiring of industry professional Ben Shour as director of sales Eastern U.S. and Eastern Canada. Shour is responsible for managing PSA's engagement with integrators in support of their growth and success. In addition, The PSA network added Brian Boucherle as an inside sales account executive, Eastern region.   
"Ben and Brian bring a wealth of industry knowledge and experience to PSA, and we are excited for our network of owners and members to connect with them," said Tim Brooks, The PSA Network vice president of sales. "Their previous experience in integration enables them to provide the highest level of support."
Shour brings more than 25 years of industry experience as a public safety manager, regional sales manager and first responder. Prior to joining The PSA Network, he served as sales manager of the Northeast for Salient Systems and as director of operations for commercial security systems integrator Inteconnex. 
"I am excited to join the dedicated and passionate team at PSA," shared Shour. "I am looking forward to working with a top-notch customer support team and the best security integrators in the industry." 
"I am fortunate to have the opportunity to be a part of the PSA team," said Boucherle. "I look forward to helping our customers and to delivering the high level of customer service they have come to expect." 
Boucherle joins The PSA Network after five years with Safe Systems as a customer care specialist, service coordinator, and security and fire consultant. He holds IPVM certifications in IP networking, access control and IP camera. In addition, Boucherle earned a bachelor's degree in health communication from Kent State University. 
To learn more about PSA, visit: www.psasecurity.com.  
###
About PSA
PSA is the world's largest systems integrator consortium made up of the most progressive security and audio-visual systems integrators in North America. Combined, PSA members boasts over 500 branch locations, employ over 13,500 industry professionals, and are responsible for over $4.5 billion annually in security, fire, life safety, and pro audio-visual installations. 
PSA's mission is to elevate the industries we serve by providing owners and members exceptional education, networking, services, and connections with technology partners. PSA brings this mission to life by partnering with industry-leading product and solution providers, delivering unparalleled education, and training programs, and offering a variety of distinctive services that can enhance any company's operations. Learn more at psasecurity.com. 
PSA Media Contact
Kristie Kidder 
Director of Marketing and Communications 
Office: 303-450-7547 
kkidder@psasecurity.com