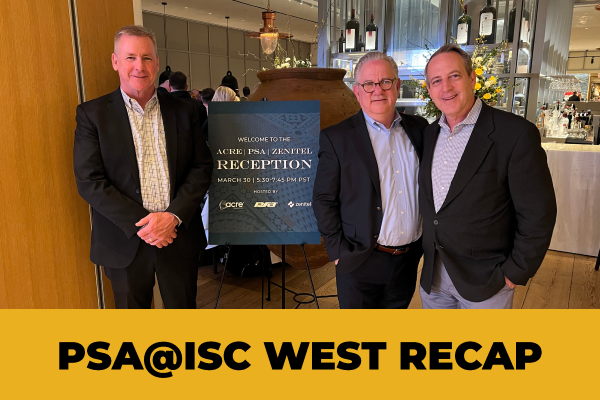 PSA at ISC West 2023 Recap
The security industry came together for likely the busiest ISC West on record at the Venetian Expo in Vegas on March 28-31. Check out how the PSA Network spent its week from TEC@ISC education track to covering the show floor below! 
---
TEC@ISC EDUCATION RECAP
TEC@ISC education sessions covered a broad range of topics relevant to security systems integrators and helped them future proof their organizations! Members of the PSA executive leadership team, PSA committees and other industry experts led six successful courses including Company Culture and Improving Workplace Engagement, The Power of High-Performing Finance Teams, Growing Security Sales Professionals, Increasing Systems Integrators Operational Efficiency Through Technology, How to Price to Profitability: Building a Managed Service Pricing Model and Increasing Cyber Awareness for Security Integrators.
In addition to TEC@ISC, PSA Vice President of Marketing and Education Candice Aragon along with panelists Chad Cooper, PSP, CIP, Jason Wright and moderator David Morgan discussed how to build an impactful social network in one of the Career Zone panels, which was conveniently located next to PSA's booth allowing us to enjoy more education throughout the event from the comfort of our booth! 
---
PSA, ACRE AND ZENITEL RECEPTION
PSA, Acre and Zenitel hosted a private reception at ISC West. This was an exclusive event for PSA's top owners and members as well as Acre and Zenitel partners. Thank you to everyone who came. We were honored to pack the place!
Pictured below from right to left are reception hosts PSA President & CEO Matt Barnette, Zenitel Americas President Dan Rothrock and Acre Security VP of Sales Matt Hanely.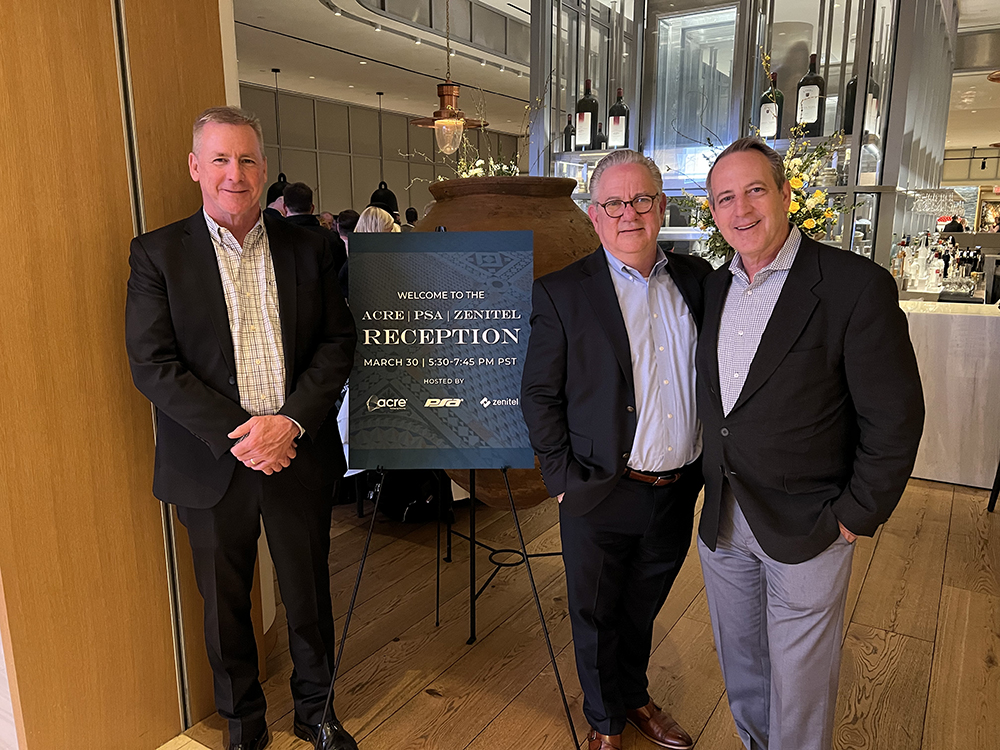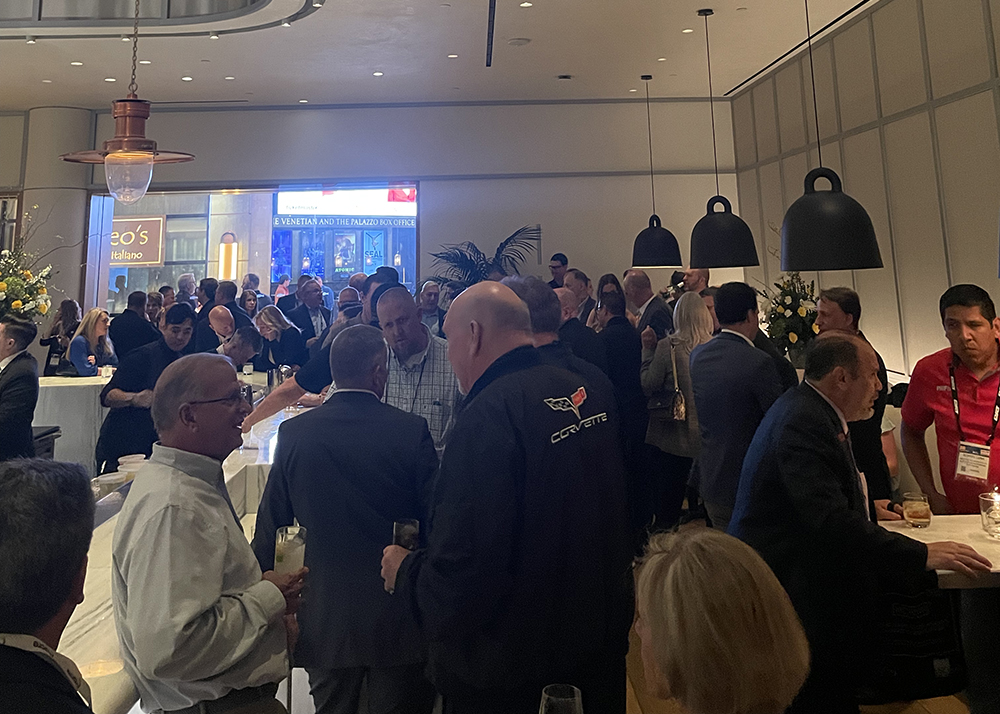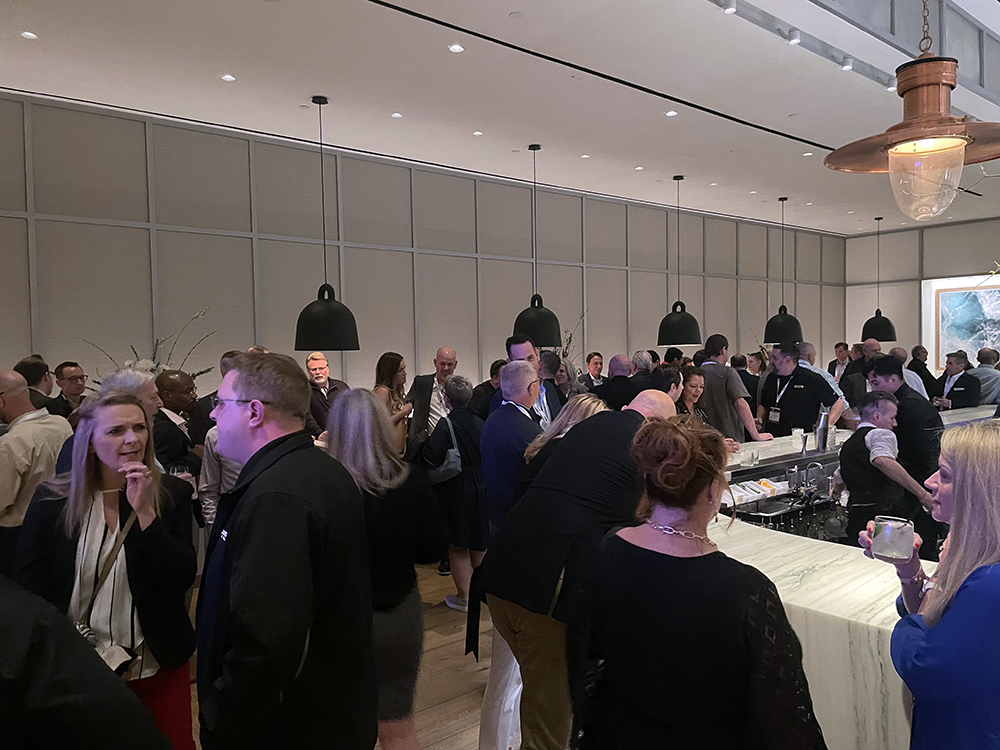 ---
AWARDS AND RECOGNITION
CONGRATULATIONS POWER 100 HONOREES!
Congratulations to PSA's Director of Sales – West Diana Hanna and Vice President of Marketing and Education Candice Aragon for being honored as SIA Women in Security Forum Power 100 and to all the incredible honorees who are role models in the industry!
Click here to see a list of all the PSA network honorees.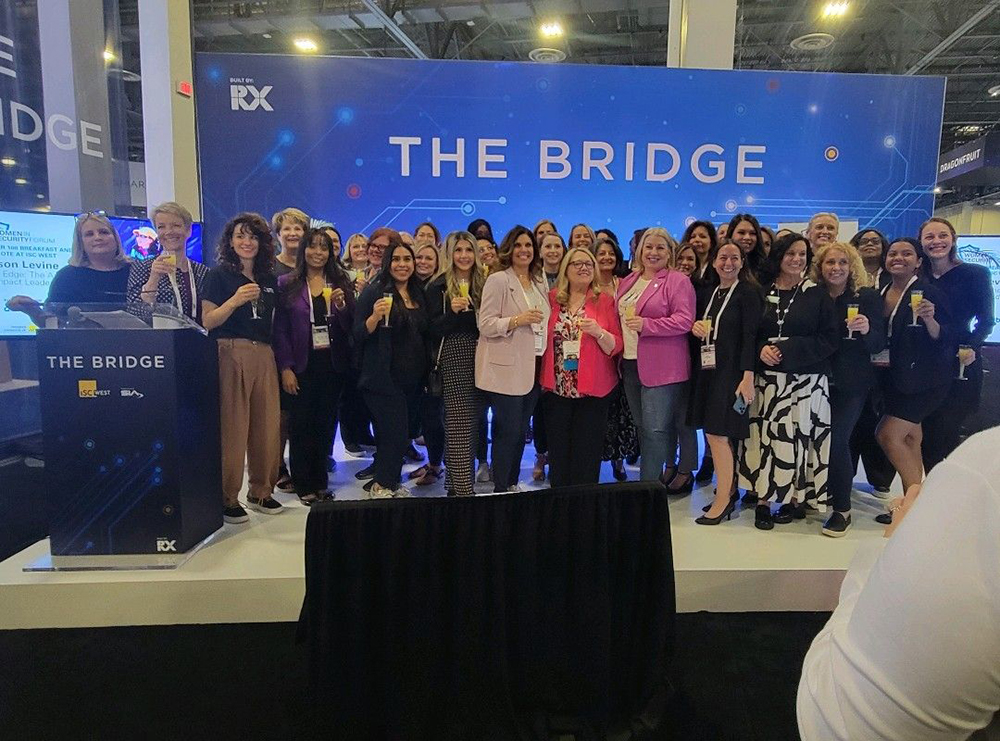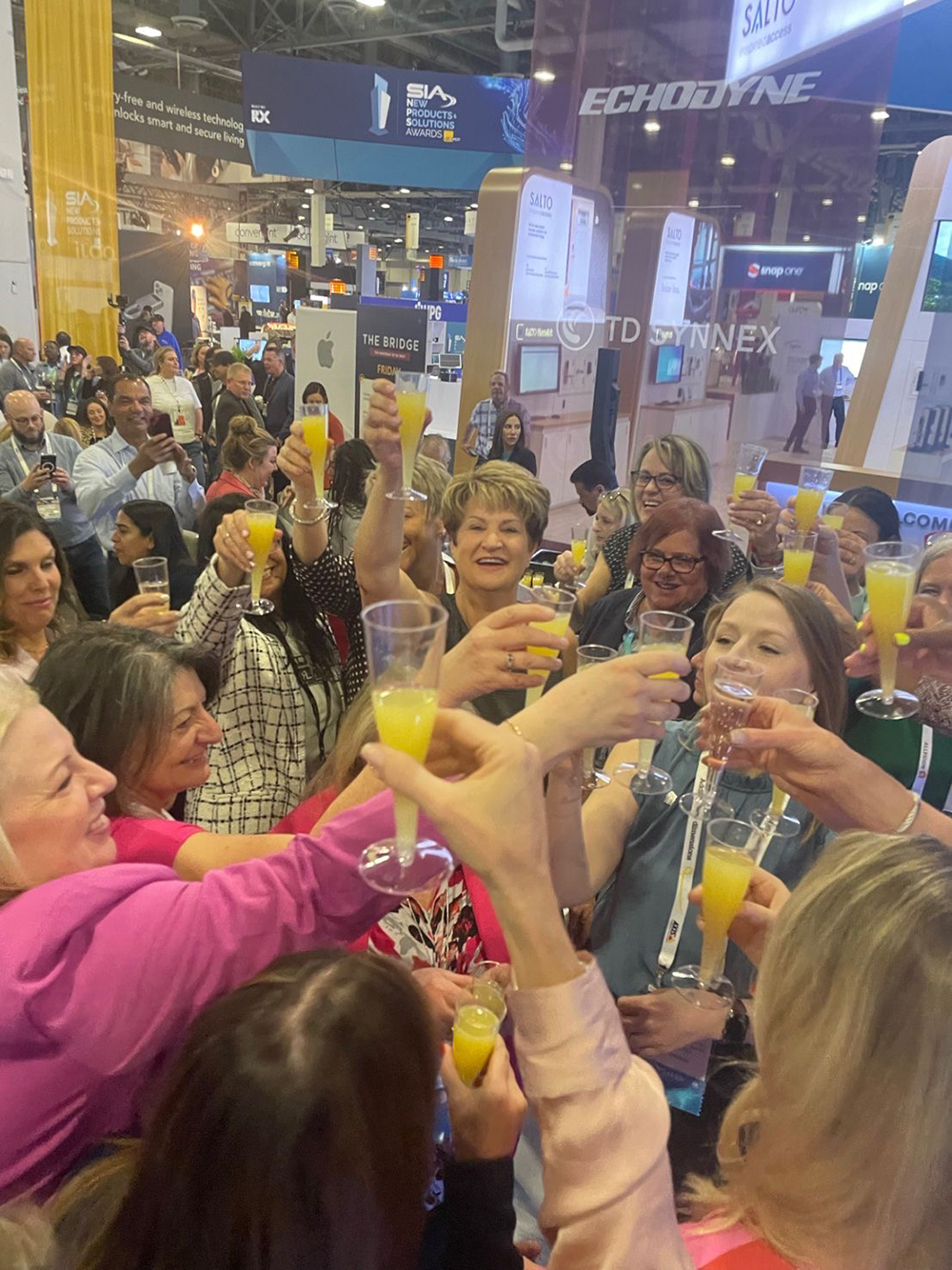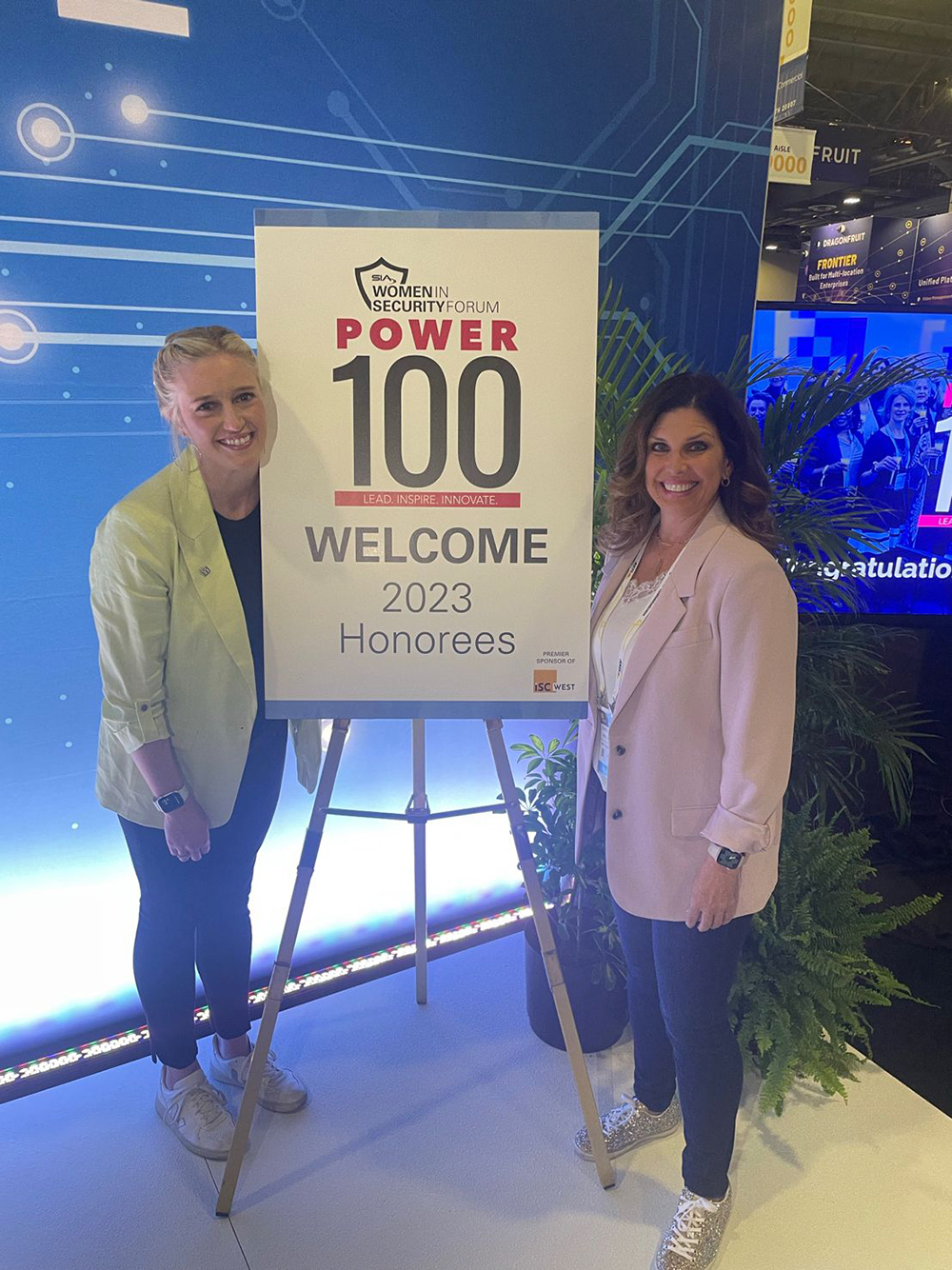 AMAG TECHNOLOGY EAGLE AWARDS
AMAG Technology recognized its top-performing resellers at its annual Eagle Awards reception on Wednesday, March 29 at ISC West. PSA was proud to accept the Partner Award. Learn more here!
---
PSA ON THE ISC WEST SHOW FLOOR
Wednesday, March 29
This year, PSA had a booth to further connect with PSA integrators and technology partners, meet new potential members and most importantly, offer our network a place to give their feet a break! Thank you to everyone who stopped by to learn more about PSA.
There were endless opportunities to meet with our network from the show floor to off-site lunches and receptions. PSA was honored to have a full schedule! In addition to booth meetings shown below, PSA enjoyed a lunch meeting with P3 Elite partner Eagle Eye Networks and another lunch meeting with P3 Platinum partner Allegion, and before we knew it, it was time to divide and conquer our dinner invitations. We certainly did not go hungry! Thank you to all the partners and members who value PSA's presence in the industry.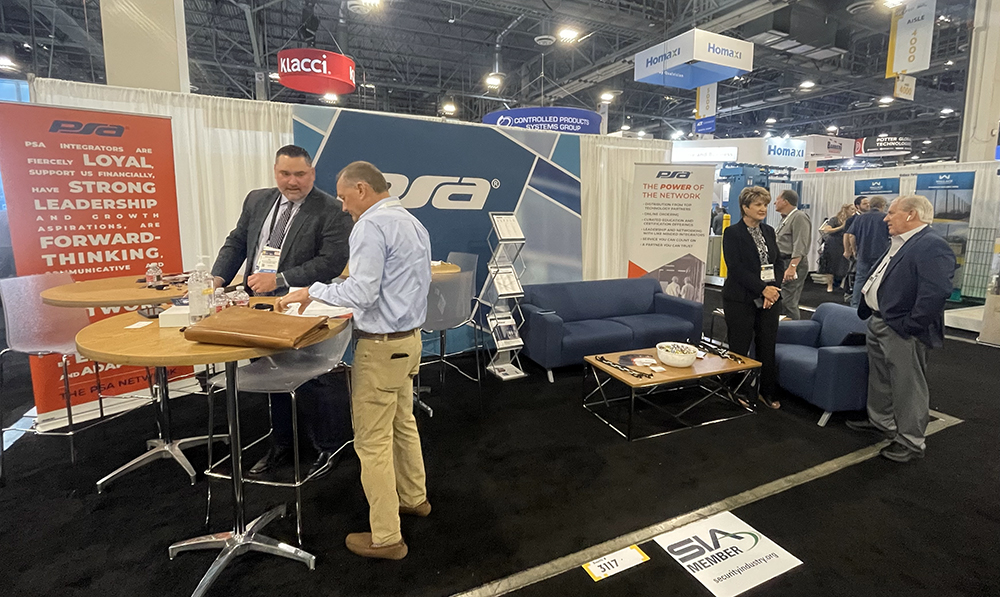 Director of Technology Partners Brittany Board was out and about the show floor meeting with technology partners! Check out all the booth photos below to relive ISC West 2023.
To kick off day one of the exhibit show, she stopped by P3 Elite partner Hanwha Vision. Doing business with a P3 partner provides reassurance that you are being offered the best products and services for your projects and clients. Learn more about our P3 program here.
Next up, Brittany along with sales directors Diana and Ben had the opportunity to meet with Intelligent Security Systems (ISS), one of PSA's most recent additions to its lineup of technology partners. ISS develops, engineers and deploys custom, high-trust analytics for video intelligence and data awareness solutions. Learn more about our recent partnership here.
PSA President and CEO Matt Barnette met up with Brittany to connect with P3 Platinum partner March Networks.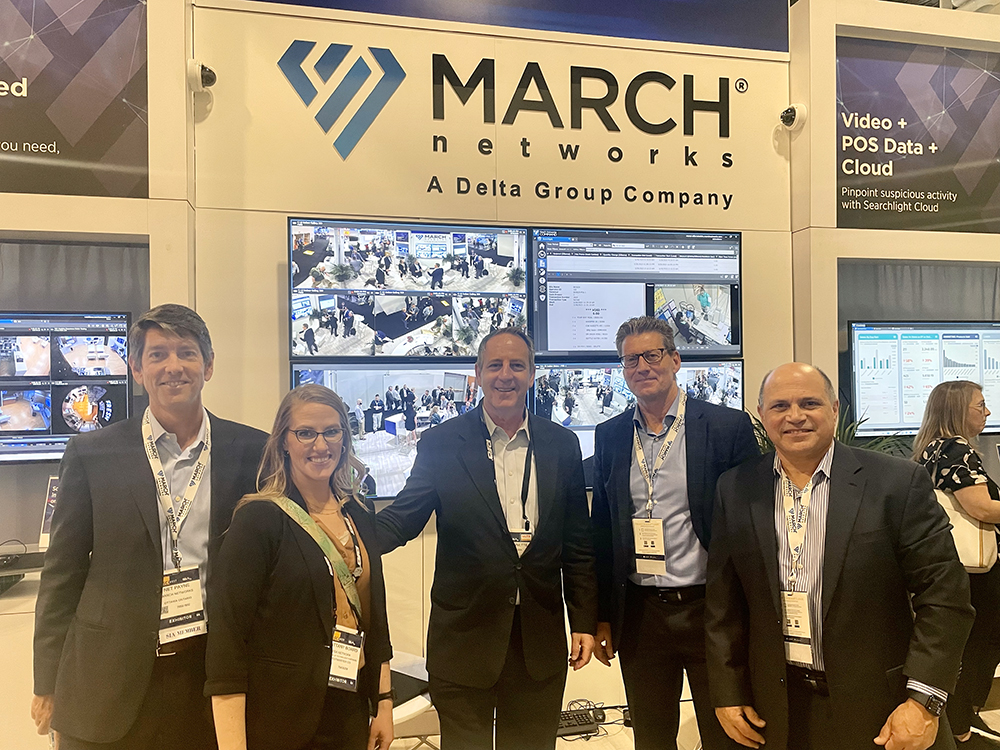 Matt and Brittany then went on to catch up with P3 Elite partner HID, our VIPs!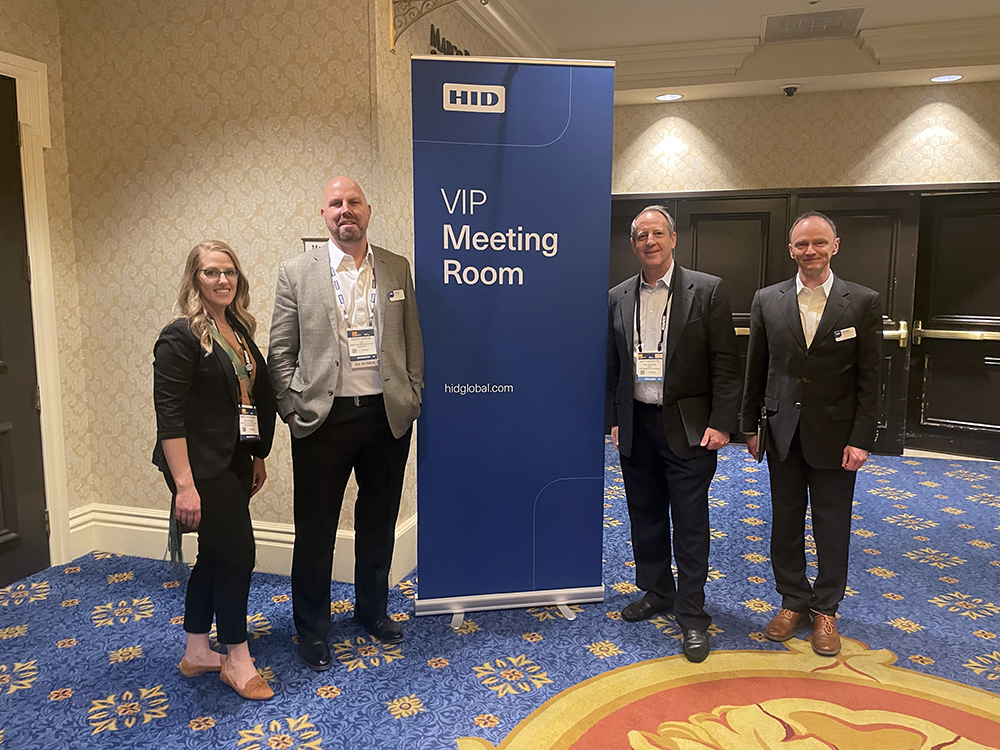 PSA closed out day one of the exhibit show at P3 Platinum partner Qumulex.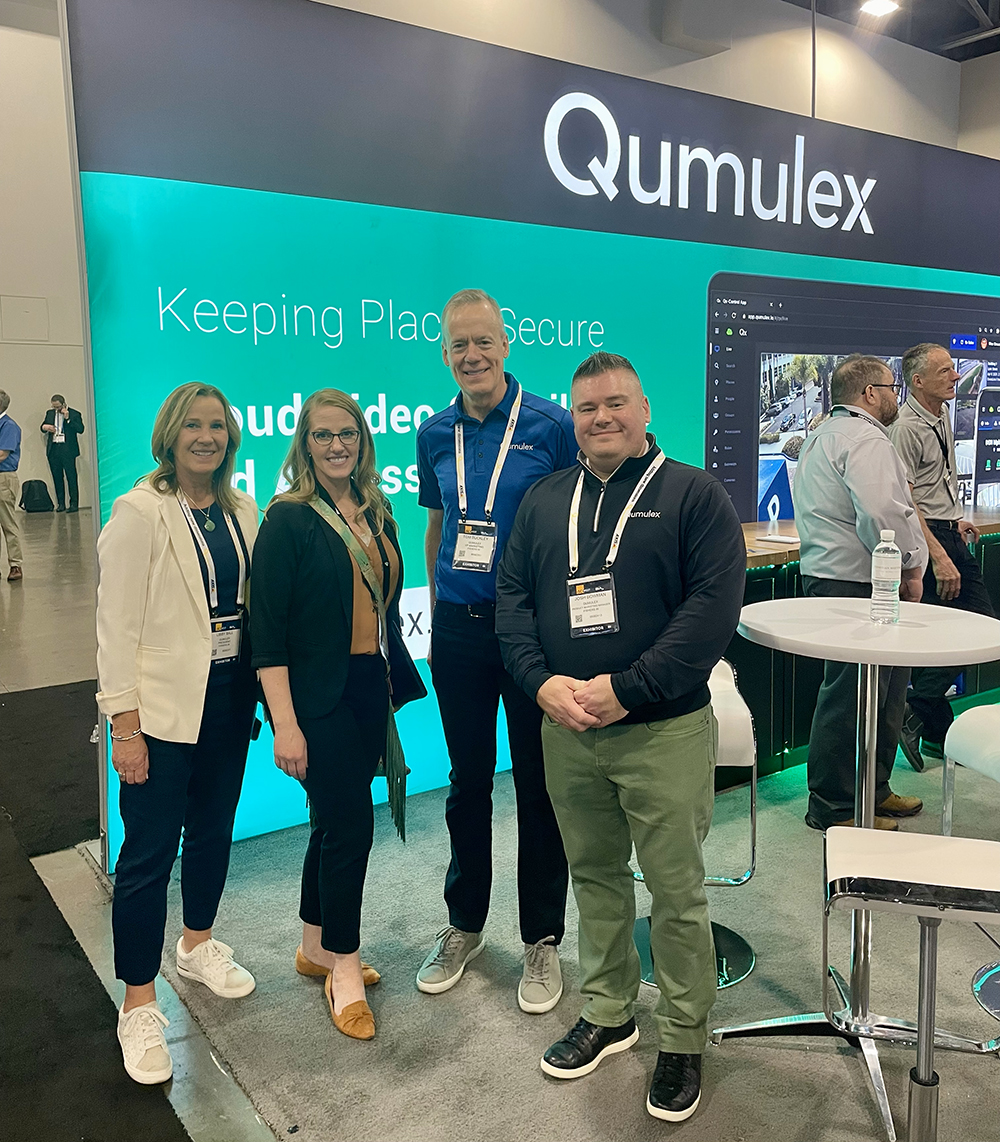 PSA owner D/A Central with Security-Net hosted a client appreciation event in the evening featuring American Idol singer Taylor Hicks and The Soul Patrol. We enjoyed an evening of networking, live music and of course, BBQ!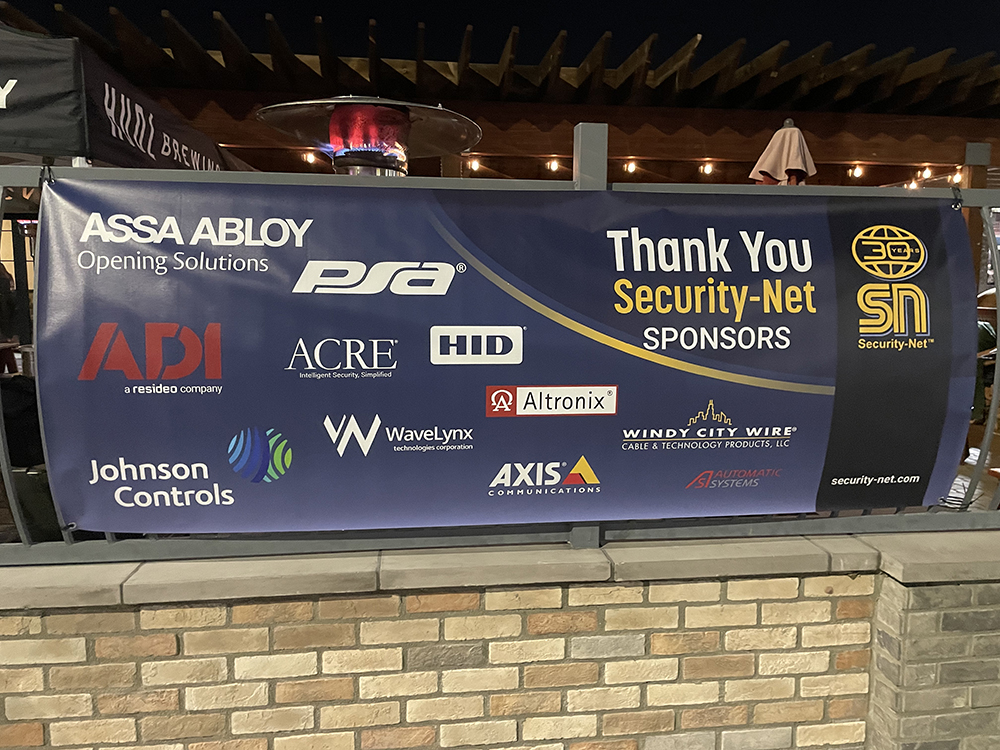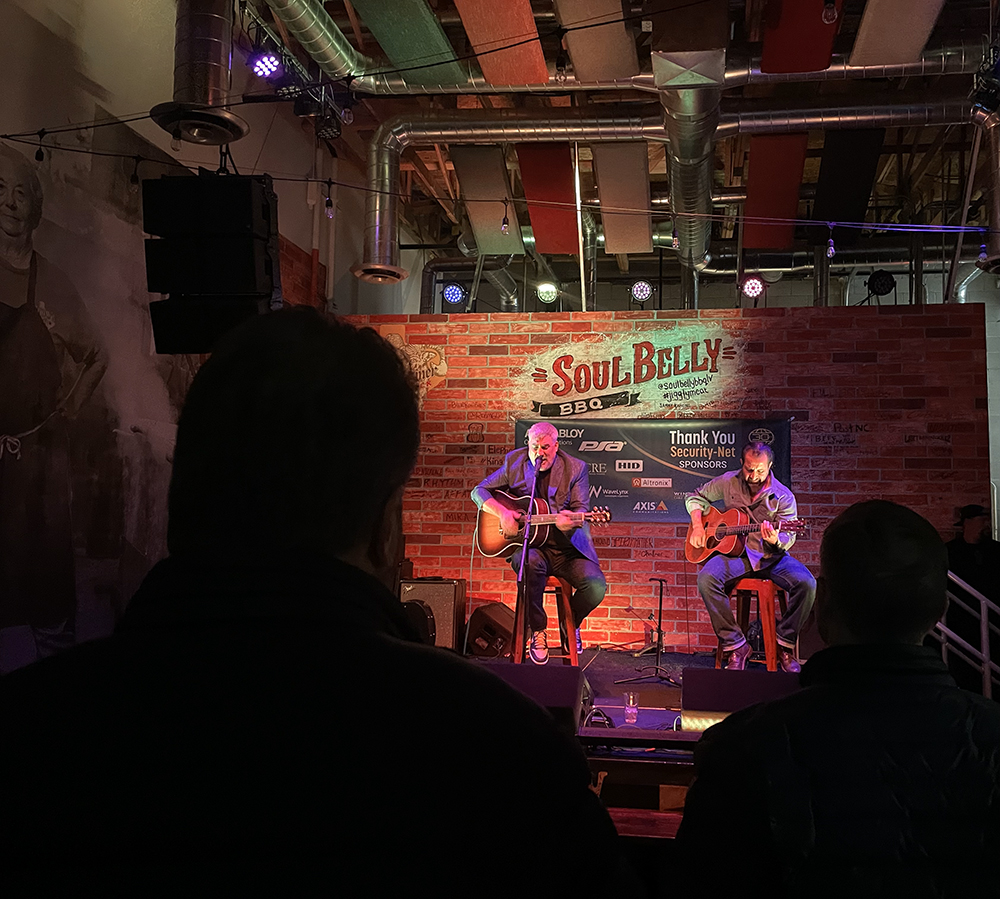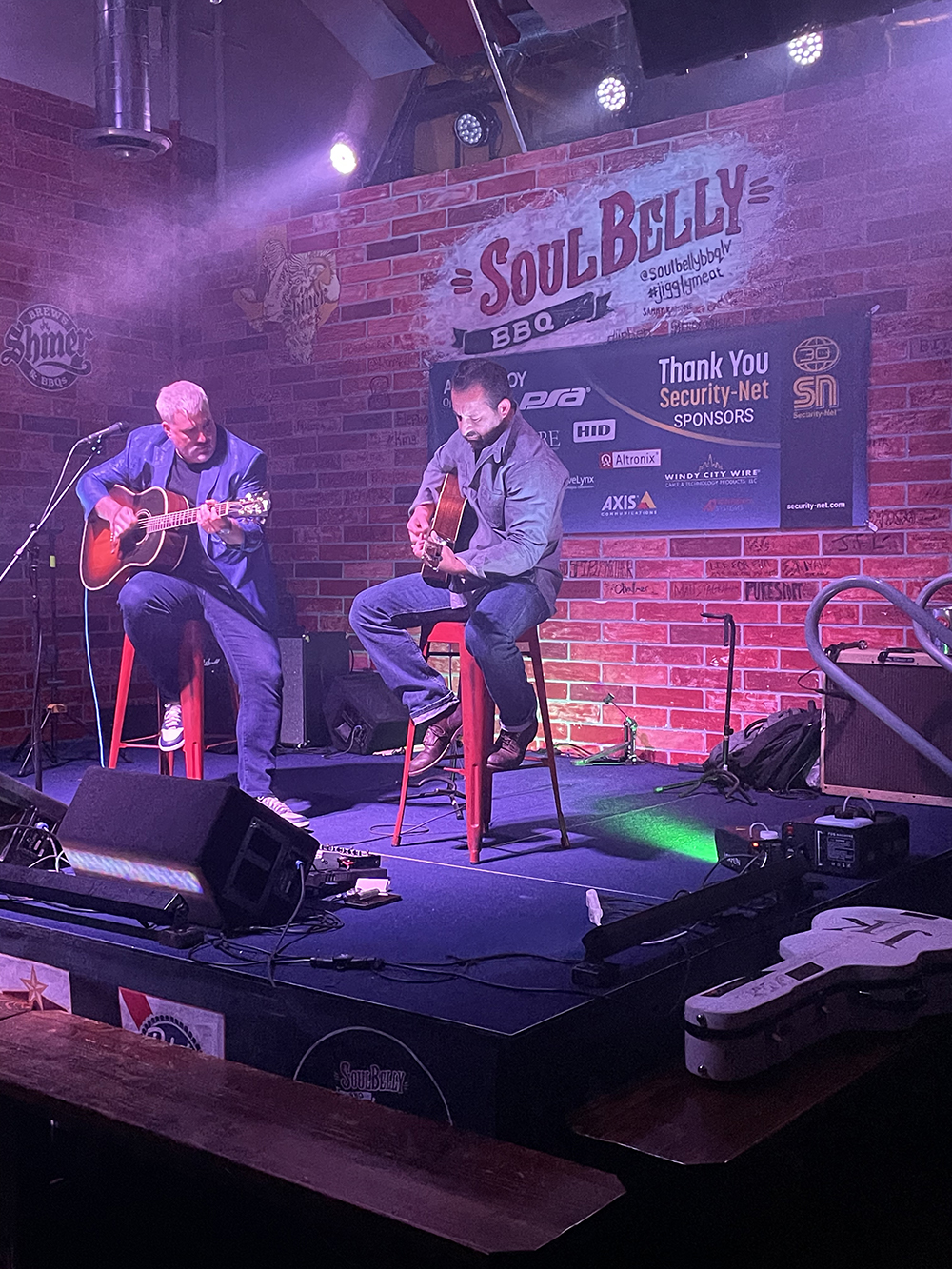 Thursday, March 30
Matt and Brittany hit the ground running for day two on the show floor! Altronix had a must-see, interactive display that highlighted its various solutions in a real-world setting. Altronix is a proud P3 Elite partner.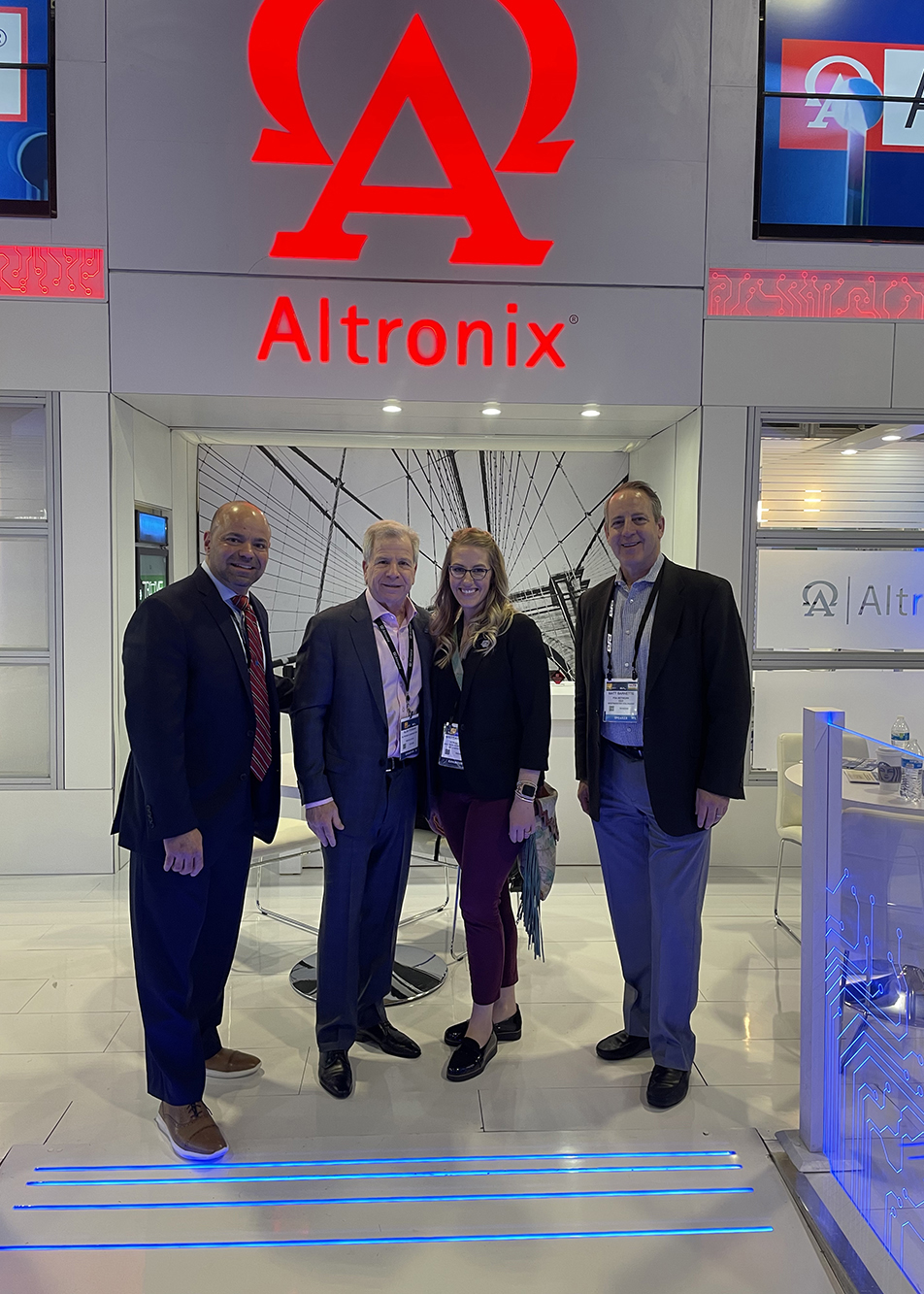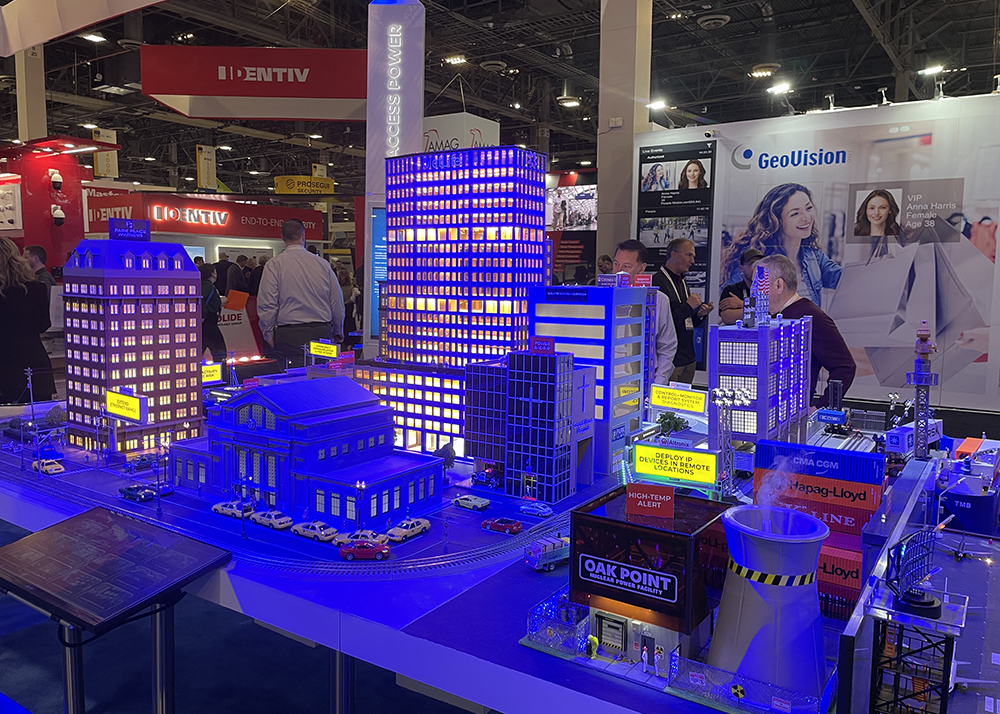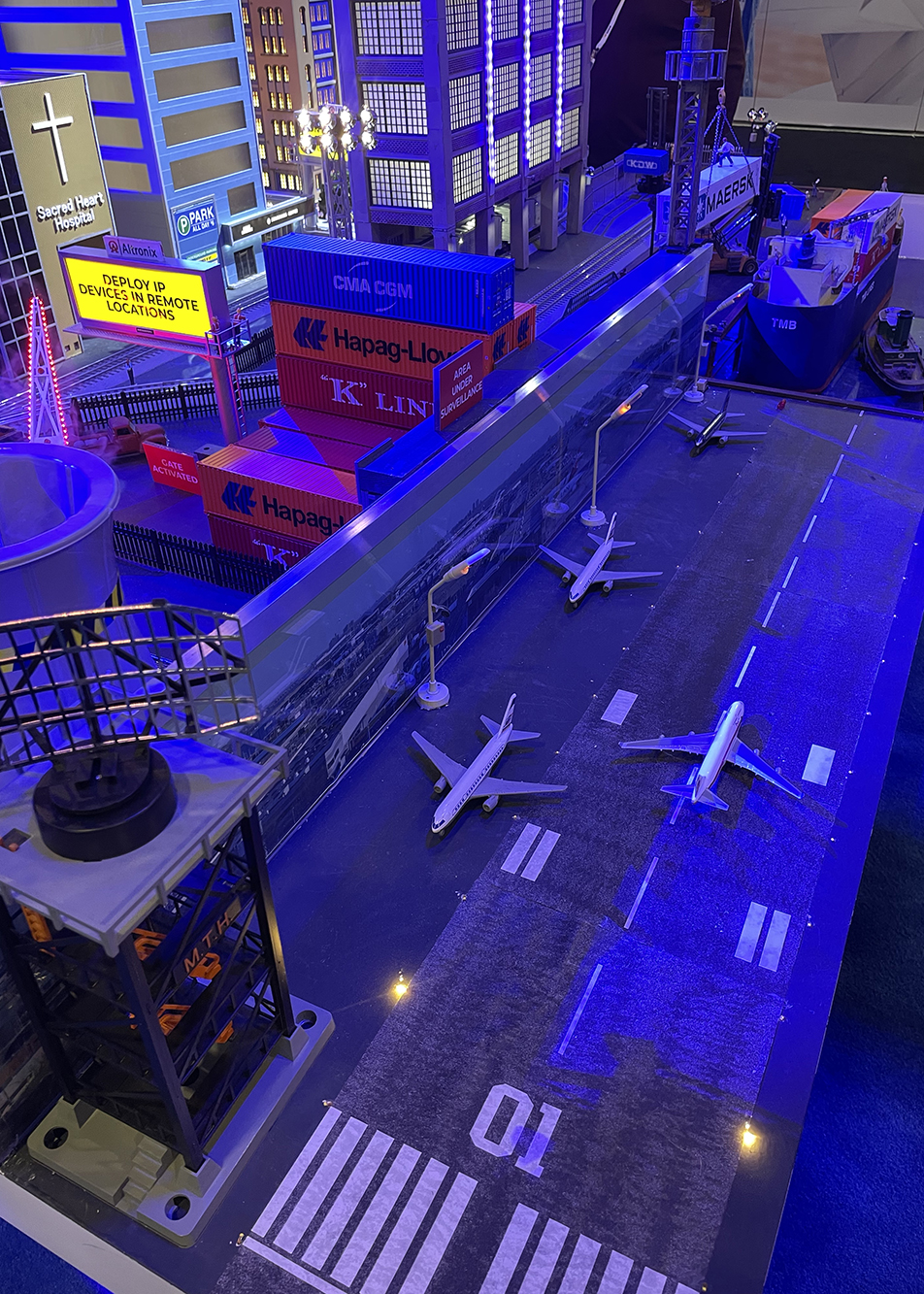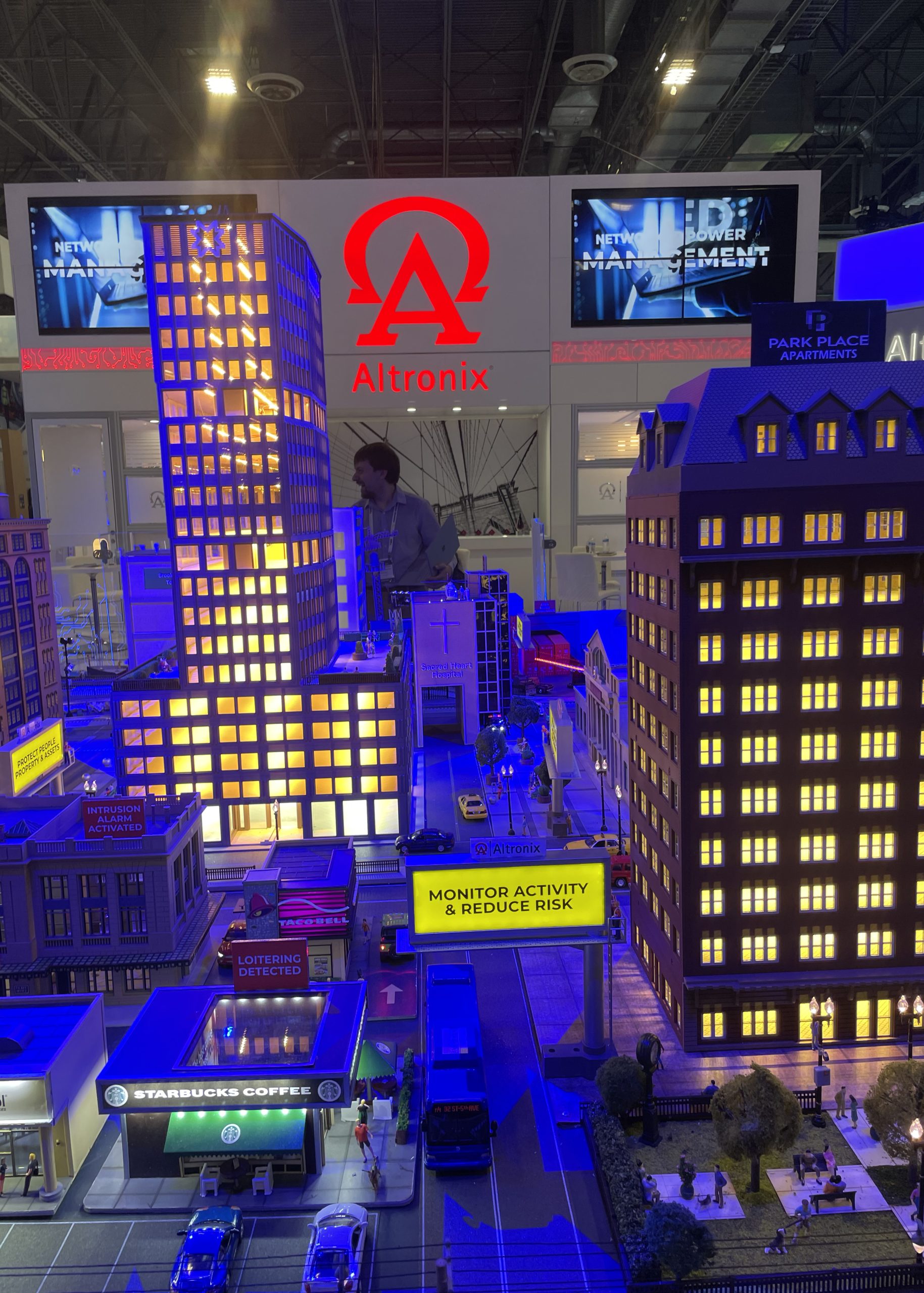 PSA had a great meeting with P3 Platinum partner Aiphone Corporation. We discussed our excitement for PSA TEC coming up in May!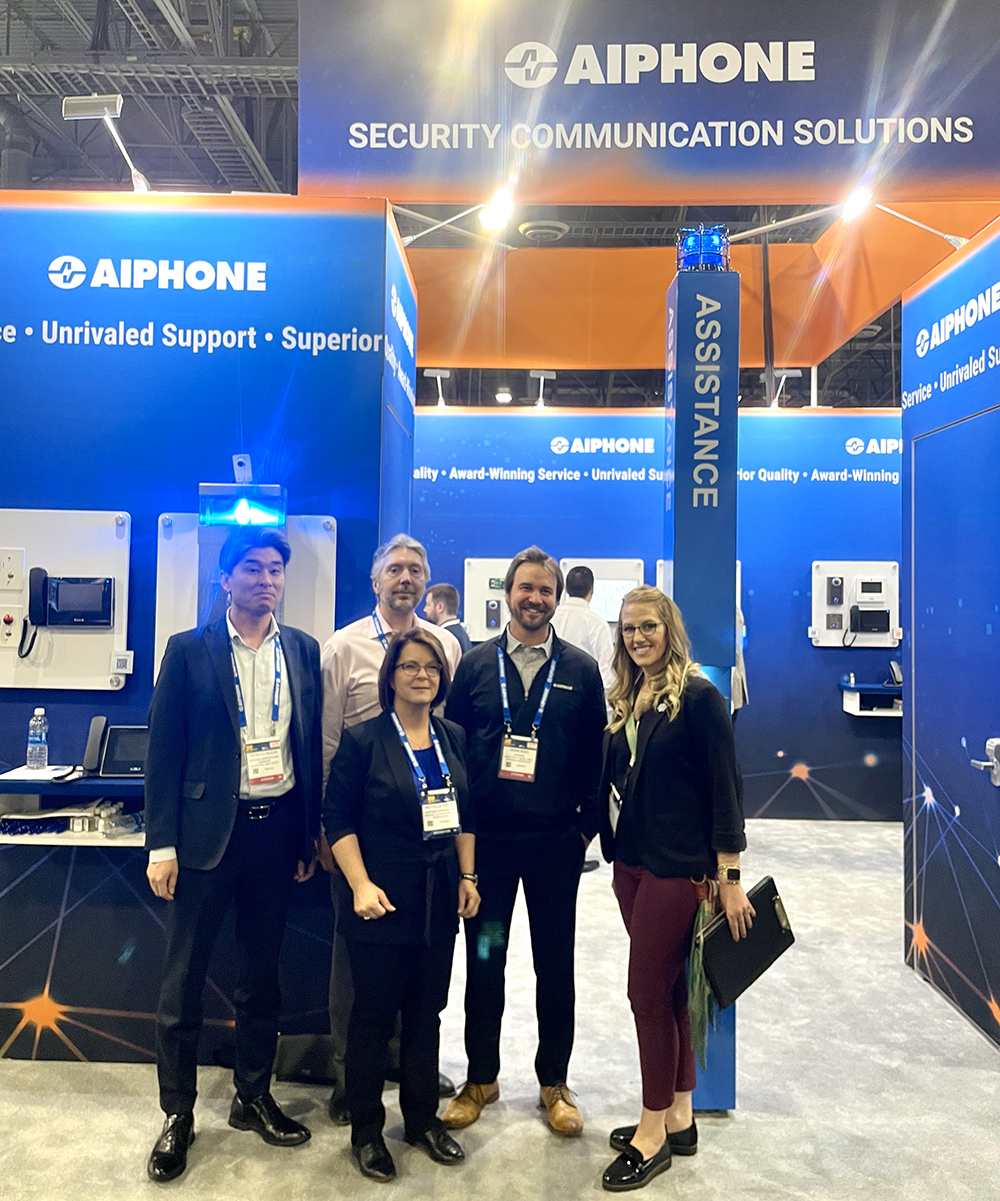 In between meetings, Matt and Brittany had a surprise run in with CHiPs star Eric Estrada! There's always time to dust off your aviator shades and show the rookies how PSA rolls at ISC West! Thank for the quick break, Ponch. 
After the aviators were put up, the team headed to Milestone Systems, a P3 Elite partner.
Matt and Brittany continued on with P3 Platinum partner Salient Systems to discuss the value they bring to the PSA network.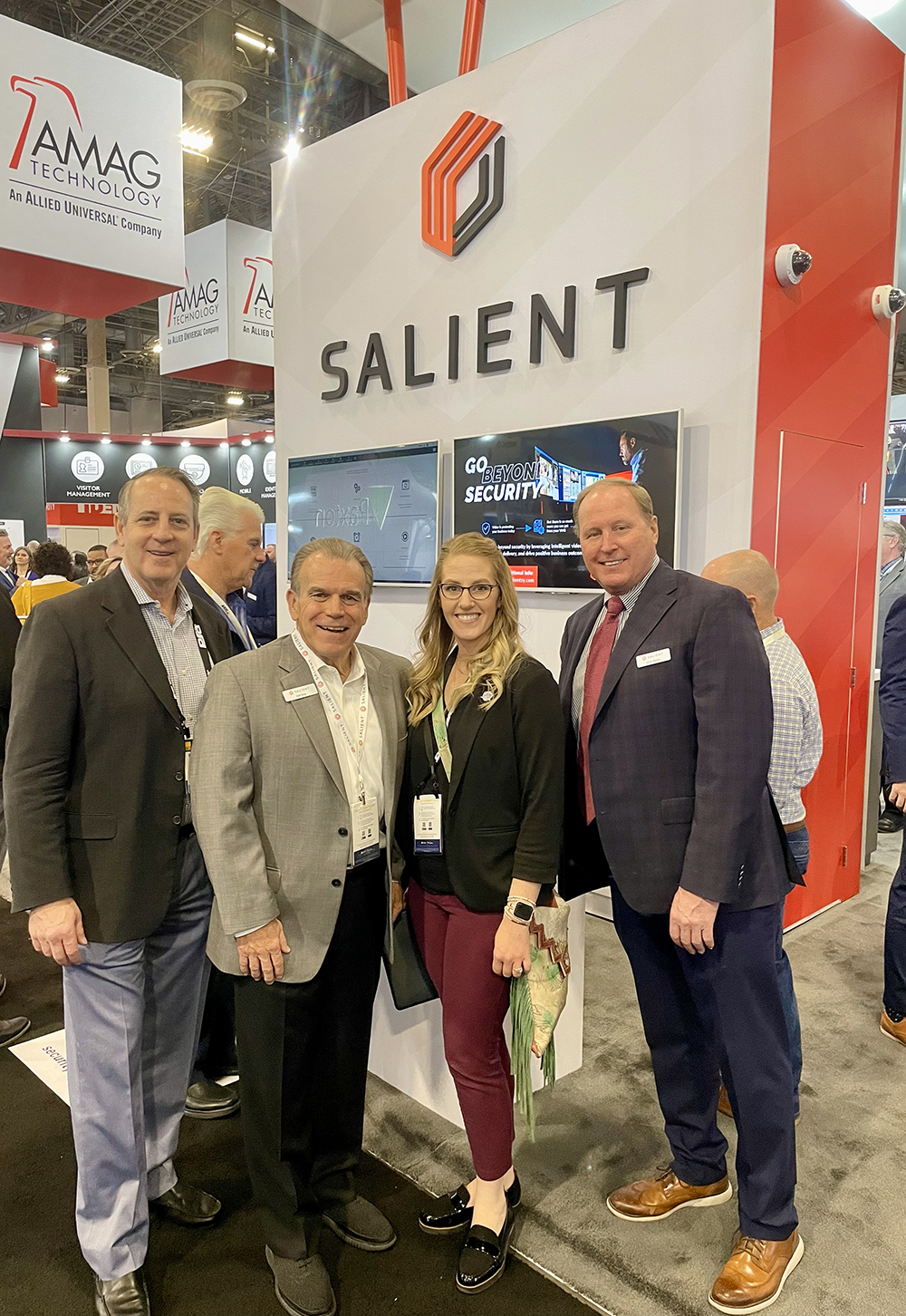 Another surprise was around the corner as P3 Elite partner Acre launched its new logo and branding on the ISC West show floor!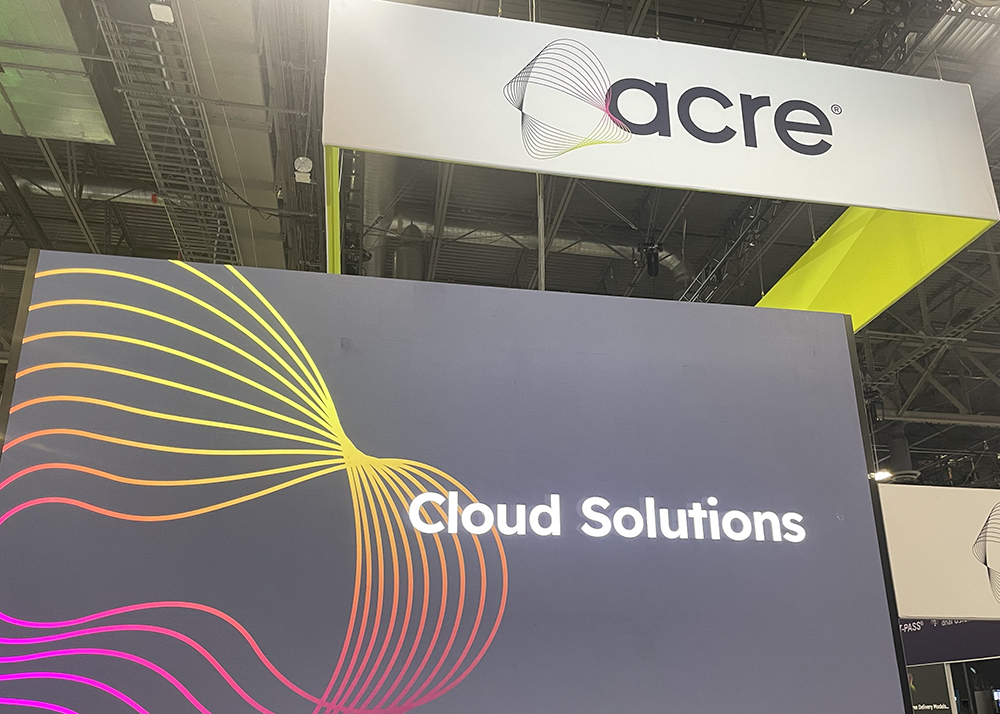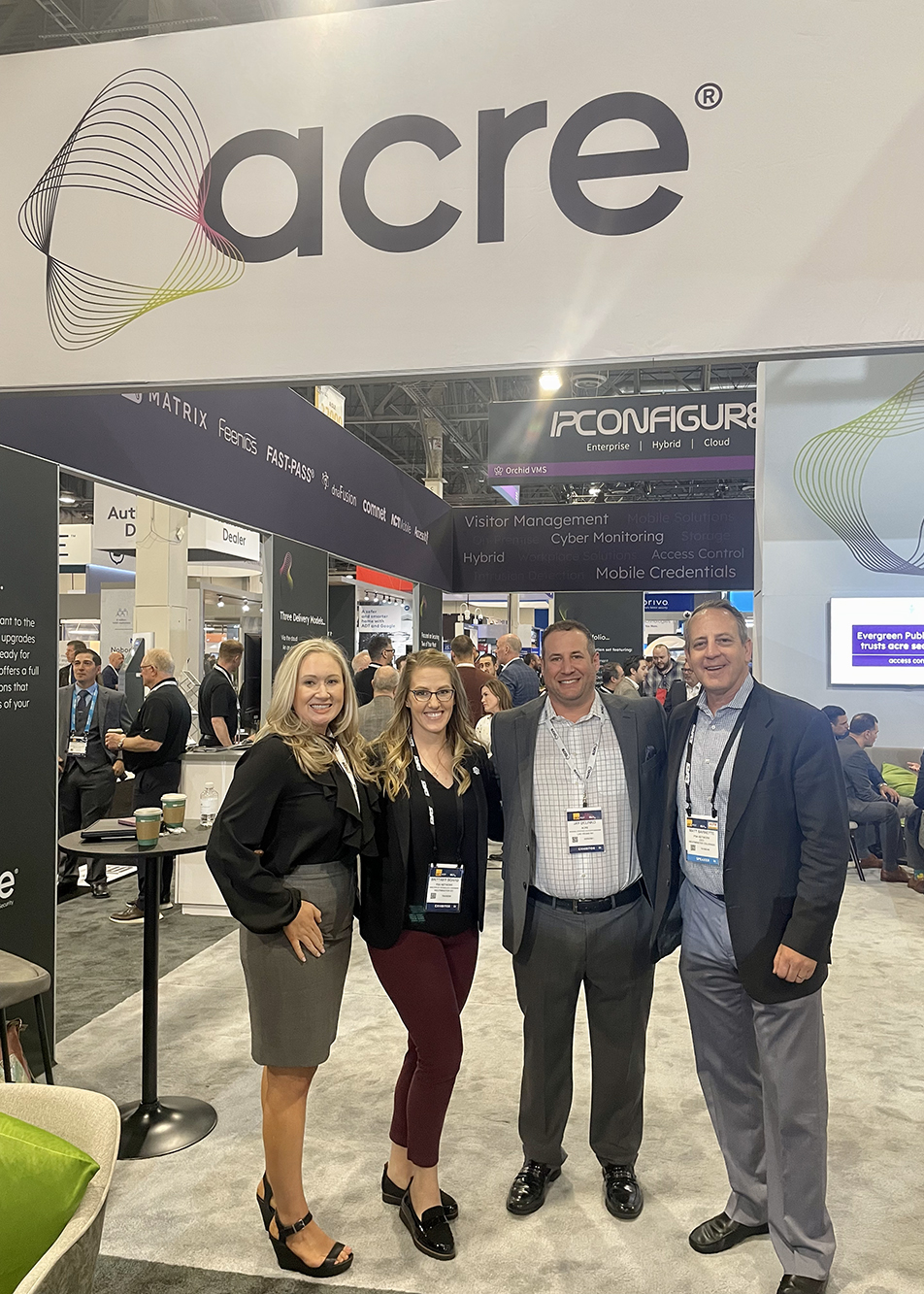 We interrupt your regularly scheduled programming of technology partner meetings to bring you a perfect example of the power of our network! PSA Director of Sales – West Diana Hanna brought PSA owner ECD Systems and P3 Elite partner Hanwha Vision together for a meeting with many team members in attendance.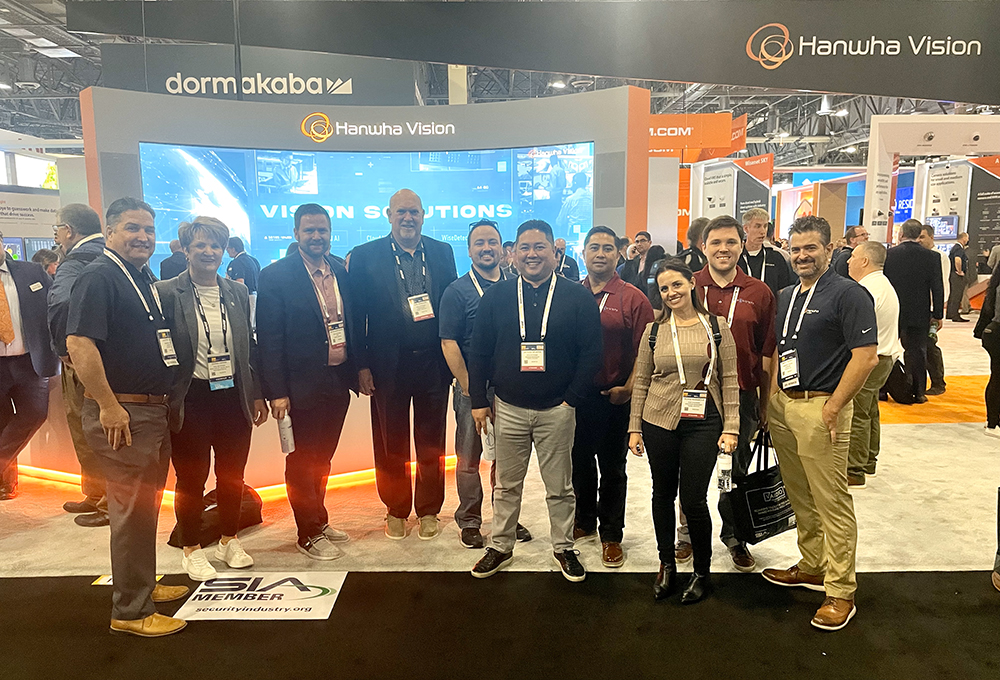 And we're back…Matt and Brittany met with P3 Elite partner Zenitel. PSA is looking forward to seeing them represented at PSA TEC as a sponsor!
PSA ended day two of the exhibitor show with our long-time friends at AMAG Technology. Thank you to all our amazing technology partners for two full days of connecting in person at what was an incredible event!
P3 Elite partners ASSA ABLOY and Eagle Eye Networks and technology partners Brivo, Farpointe Data and Suprema met with PSA as well. We'll be sure to up our photographer count next year as the network continues to grow! 
---
SEE YOU AT ISC WEST 2024!