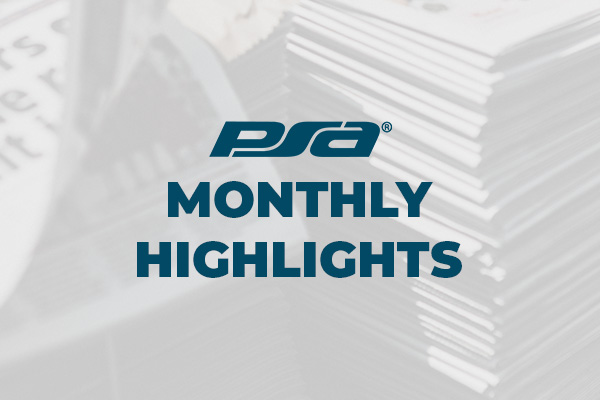 MONTHLY HIGHLIGHTS: October 2023
Here is your recap of what PSA did this month!
---
PSA FEATURES:
---
IN THE NEWS:
---
ON THE BLOG:
---
EVENTS:
---
IN THE OFFICE:
*From left to right: acre security, Altronix Corp, Vector Firm
PSA Partners Visit the Office
PSA hosted P3 Elite Partner acre security, P3 Elite Partner Altronix Corp and Business Solutions Partner Vector Firm at the office. These meetings are a great reminder of the importance of creating a collaborative environment to foster innovative ideas and meaningful connections.
PSA Celebrates Halloween
PSA celebrated Halloween with a friendly costume contest. First and second place individual prizes went to Angie as Freddie Krueger and Mary as Ghostface Barbie. First place group prize went to our inside sales team as The Breakfast Club.
---
IN THE INDUSTRY:
---
Check back at the end of every month for a quick look at that month's highlights.